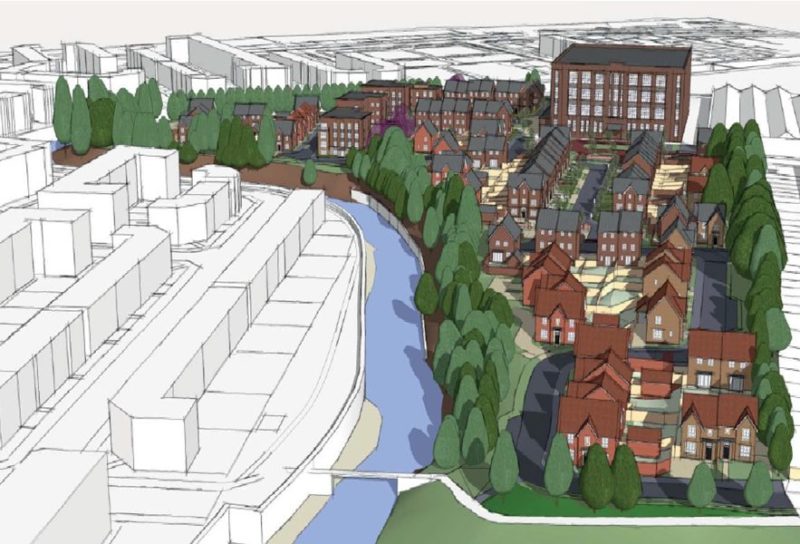 A new community is to be built on the site of the former Scottish Power headquarters in Cathcart, Glasgow.
Barratt Homes has started work on the site, called Riverside @ Cathcart, which will feature "stunning" apartments, homes and green spaces.
As part of the masterplan for the site, the builder has retained a number of key features. The existing feature walls will be relocated and rebuilt within the site, while the original sundial will form part of a feature entrance square.
Estelle Sykes, sales director at Barratt West Developments said, "The re-development of the former Scottish Power headquarters will see us rid the site of expanses of surface car parking, while being careful to retain a lot of the original trees. We will make some serious public space improvements and we will be bringing a selection of quality homes to the area.
"One of the key design elements of the new site will be a 'western boulevard' that will be lined with newly planted trees and the framed by the three storey townhouses – we expect this to be a very popular area of The Riverside @ Cathcart. The homes that sit alongside Cathcart House will have some spectacular views across Glasgow, as well as private gardens to enjoy. There will also be some detached homes that sit along the border of White Cart Water, these will be perfect for househunters that would like to wake up to the soothing noise of the river."