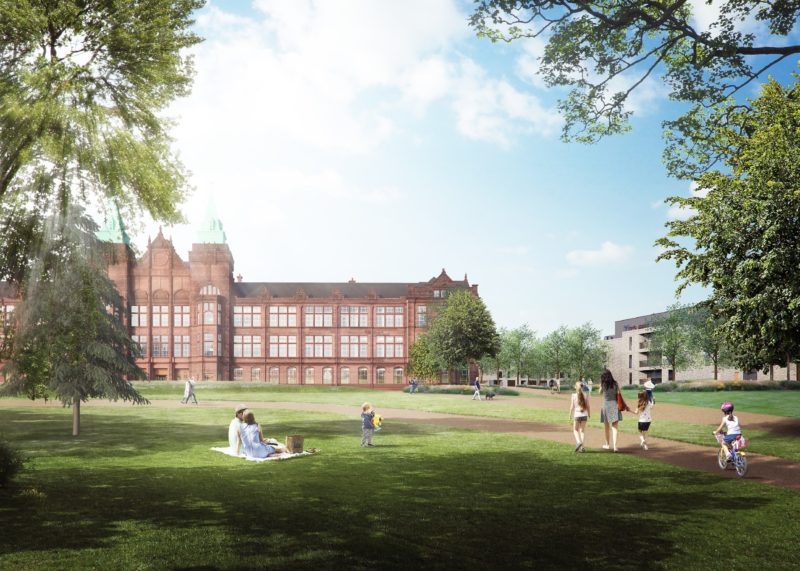 PLANS have been revealed to restore the iconic David Stow building on the anniversary of the renowned educationalist's death.
The building was once at the centre of the University of Strathclyde's former Jordanhill campus. Constructed from Dumfries stone, the B-listed building was the main teacher training college facility at Jordanhill Campus when completed in 1917.
CALA Homes says it has "fallen short of its former glory" in recent years and is now surrounded by decaying 1960s and 1970s concrete buildings including the seven-storey Henry Wood building.
Now, more than 150 years after David Stow's death on November 6, 1864, CALA has revealed new plans for the building.
Architect Peter McLaughlin of 7N said, "Set in an elevated position, the green copper spires of the David Stow building were a defining landmark on the city's skyline, but they have been overwhelmed by the expansion of the Jordanhill Campus in the 1960s and 1970s. Our proposals to demolish these later buildings would reinstate the visual prominence of this historic building and maintain its heritage and identity.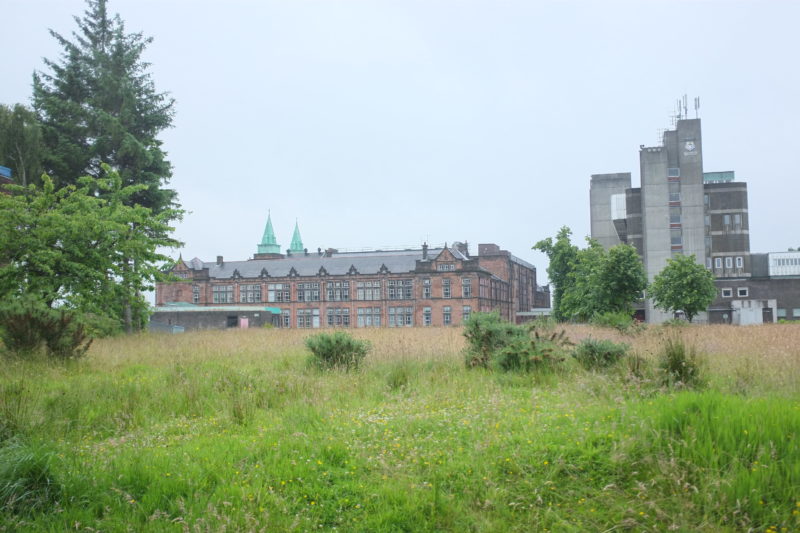 "Importantly, our plans will address the growing risk of disrepair by creating a viable new life for the David Stow building. From the elegant neo-classical entrance lobby, reminiscent of New York residences from the same period, to the series of simple, large volume former teaching spaces, the building will convert well to high quality apartments that are imbued with the character of their former use."
CALA has released video footage giving a rare glimpse of the interiors of the building, which has been vacant since 2012. The 31-acre Jordanhill Campus site is owned by the University of Strathclyde, which gained in Planning Permission in Principle in 2013 for a residential development on the site.
The retention and refurbishment of the David Stow building would create 67 apartments.
Ian Conway, development manager of the Jordanhill Campus for CALA Homes (West) added, "Working with 7N, our planning application recognises the importance of the David Stow building, which will make for an iconic focal point of our development. Our sympathetic approach would restore it as a local landmark by removing the surrounding derelict concrete buildings and retaining the unique character of the site.
"In addition to significant investment in the David Stow building, more than 40% of greenspace would be retained and there would be a net addition of 350 trees. Playing fields at the site would also be protected and made available to local schools and community groups. Our plans also contain new paths and play parks."