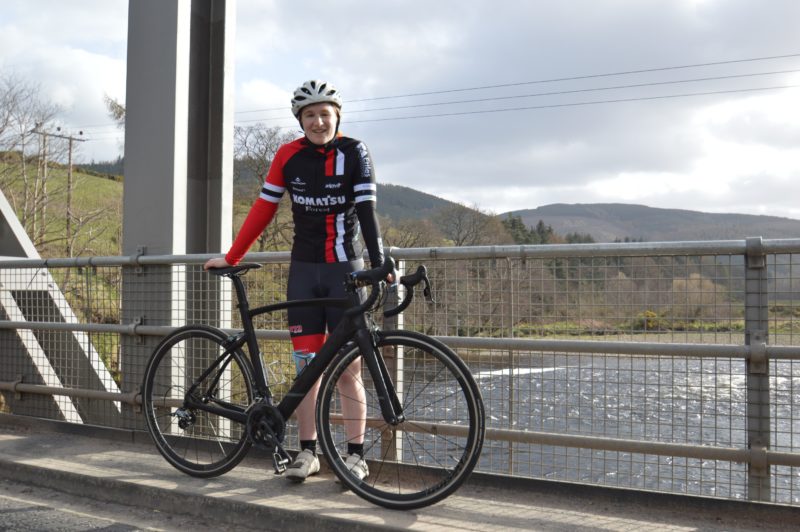 SPRINGFIELD Properties has announced a new sponsorship package with one of Scotland's top young cyclists.
Georgia Mansfield (18) from Forres, holds a number of titles including the junior Scottish record for the 25-mile distance.
For the second year running, Springfield Properties has backed her with a sponsorship package which allows Georgia to travel for competitions, buy equipment and undertake specialist training.
As a full-time student at Stirling College, Georgia balances her training schedule with studying and relies heavily on support from sponsors.
She said, "I am hugely grateful to Springfield Properties for its continued support and to all those who have helped over the years. Cycling is an expensive passion, and as I progress with my career, I find myself traveling further afield."
Sandy Adam, chairman of Springfield Properties added, "It is clear that Georgia has something special which sets her apart. When we first met her, she was racing with a heavy old bike against people with far more experience and superior equipment, yet she was still crossing the finish line and achieving great results.
"It is fantastic to be part of her journey and I am in no doubt that we will see her go on to achieve great things."