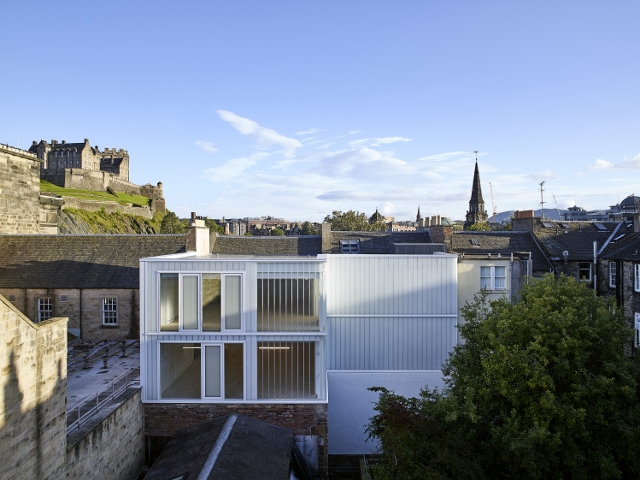 3DReid has completed a £2 million conversion of three of the original Princes Street townhouses to office use.
The architectural practice said that by converting the vacant upper storeys of the B-listed buildings and adding a contemporary extension, 15,810 square feet of office space has been created for developer Hazledene House Limited.
The properties have had various uses over the years, including as Victorian tearooms, a risqué cinema and a record store.
Chris Dobson, associate director at 3DReid said, "132 Princes Street proved to be a fascinating exercise in unpicking a long history of incoherent and unsympathetic interventions. In doing so, we created a framework around which the property could be rationalised and expanded.
"In the context of Edinburgh in particular, where the opportunity of 'blank sites' are limited, this example of bringing redundant or under-utilised floor space back in to use is especially satisfying."
3DReid said its stepped form and insulated translucent u-channel glass block "achieves light filled floorplates, whilst preserving the amenity and privacy of surrounding residences. The unconventional material gives the property a new identity, which carries a distinct quality, both by day and at night".