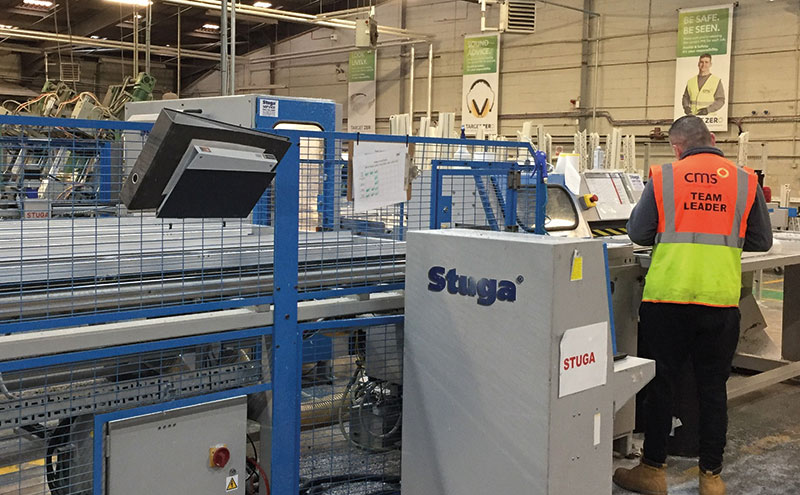 CMS Window Systems has installed two new Stuga ZX5 PVC cutting and prepping machining centres at its Castlecary factory in a bid to increase operational capacity.
The move doubles the overall number to four as part of a planned programme of expansion.
CMS said it is experiencing growing demand from trade customers and is now establishing a network of approved retail and trade partners across Scotland.
Andy Kerr, managing director of CMS Window Systems said, "We've always ensured that our manufacturing processes keep pace with customer demands for outstanding quality windows and doors in short lead times. Our latest investment programme is another step on this path, allowing us to further improve our operational efficiency and capacity, which we know is particularly important as we see rapid growth in our trade and retail customer base."
CMS recently won a Green Apple Award in recognition of its green credentials.The firm saw off competition from more than 500 other nominees in the International Green Apple Awards for Environmental Best Practice 2017.
The award means the company will have 100 trees planted in its name as part of the United Nations Billion Trees initiative.