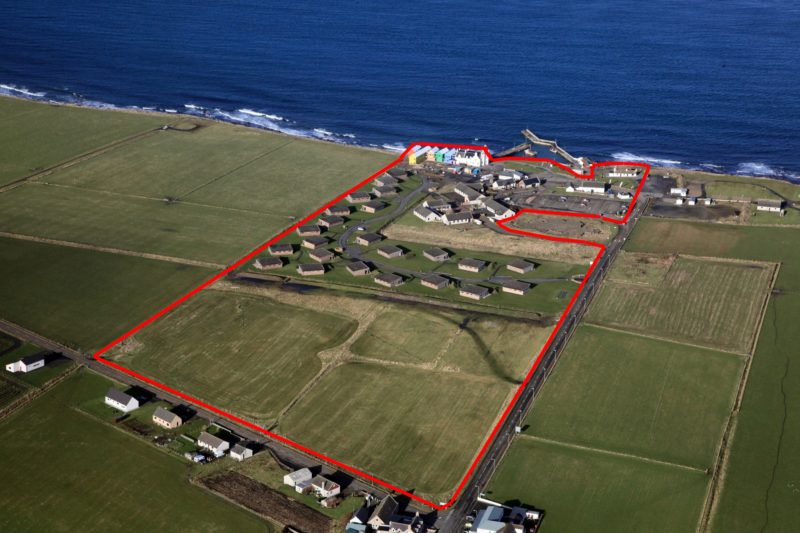 "AMBITIOUS" expansion plans at John O'Groats have moved a step closer after Heritage GB and Natural Assets appointed Shepherd Chartered Surveyors and Strutt & Parker as joint agents to attract investors and developers.
The popular tourist destination is famous for occupying one end of the longest distance between two inhabited points on the British mainland, with Land's End in Cornwall 876 miles away.
John O'Groats has benefited from the Natural Retreats' development and regeneration in recent years and the investment of other local operators. The area is also reportedly starting to see the economic benefits of Meygen's long-term commitment to developing tidal energy within the Pentland Firth.
Outline planning consent is now in place for a masterplan development which proposes a structure formed around a series of six zones: harbour front and public realm; central core; natural retreats site; artisans and craftsmen; events field; and residential quarter.
Sandy Rennie, partner in the Inverness office of Shepherd Chartered Surveyors said, "Expressions of interest are sought from third party investors including developers, operators and any potential tenants. This is a unique opportunity to invest in an iconic location within the UK and capitalise on the tourist trade within Scotland, which has gone from strength to strength, particularly the success of the North Coast 500 route which has rapidly established itself as one of the most scenic driving routes in the world."
Euan MacCrimmon at Strutt & Parker added, "We are very excited about the appointment and opportunity, particularly given that John O'Groats is very much enjoying a surge in popularity, following the last five years of large scale new developments and the NC500 effect, which has created another wave of visitation to the area."