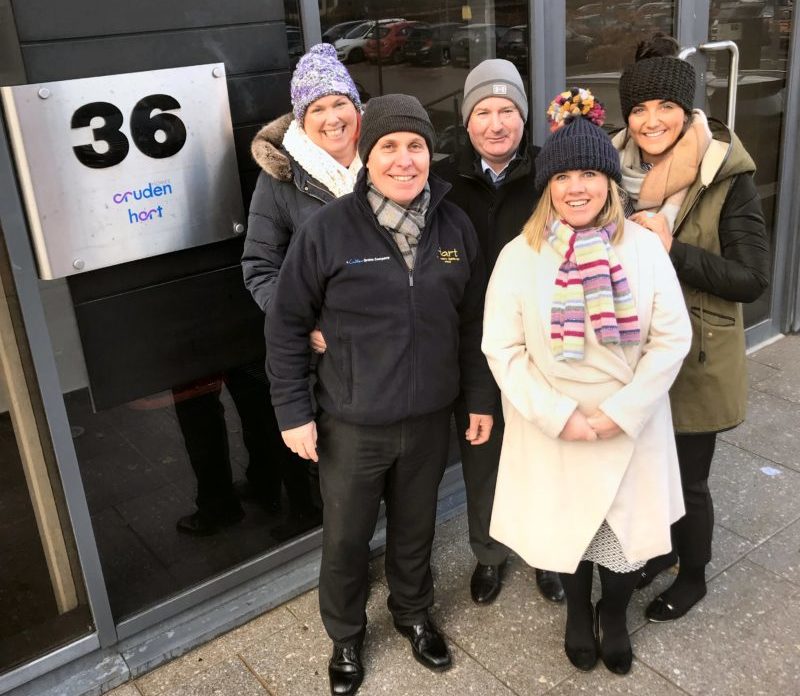 FIVE employees from The Cruden Group have volunteered to sleep rough in Social Bite's Sleep in the Park event to raise cash to help eradicate homelessness in Scotland.
Around 9000 people are expected to take part in the event in Princes Street Gardens in Edinburgh on Saturday 9 December.
The team from Cruden Homes East and Hart Builders comprises sales and marketing director Hazel Davies, head of business development Gill Henry, head of construction (affordable), Frank Gallagher, site manager Mike Robinson and contracts & safety assistant Amy Jenkinson.
Cruden Group is a major supporter of the Social Bite charity with Gill Henry, in addition to her day job with Cruden, working as project director on a pro bono basis overseeing the design, manufacture and on-site delivery of the forthcoming Social Bite Village for homeless people in Granton, Edinburgh.
Cruden Group is also contributing £3000 to the Sleep in the Park event in addition to any cash the five members of the team might raise.
Gill Henry said, "The Cruden Group is very proud to be associated with Social Bite in the great work they are doing and the five of us in the team are all really looking forward to the Sleep in the Park event. Social Bite's drive to eradicate homelessness in Scotland is a hugely worthy aim and we are all determined to do as much as we can to help."