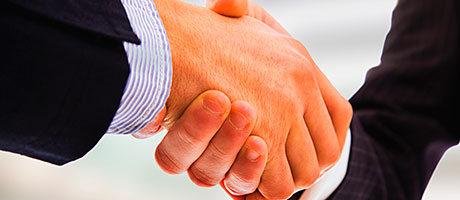 McMullen Facades has been acquired by construction services firm JRL Group, retaining 270 jobs.
The specialist facade contractor entered administration on 20 November following the collapse of parent company Lakesmere at the start of the month.McMullen's main office is based in Moira, Northern Ireland with a factory in Portadown.
Lakesmere Group experienced "financial challenges" arising from a number of unprofitable contracts.
Hertfordshire-based JRL Group works primarily in reinforced concrete frames, as well as high-rise construction.
A JRL Group spokesman commented, "The acquisition of McMullen gives us the capability to offer a 'structure and envelope' package.
"This will give clients a single point of contact to get a watertight building, whilst allowing savings on preliminaries, improved coordination, better programme and risk management benefits."
Peter Allen, joint administrator and partner at Deloitte added, "We are delighted to have concluded the successful sale of McMullen, retaining all 270 jobs.
"McMullen remains a profitable business that unfortunately was affected by cash flow issues in the wider Lakesmere group. We wish it every success for the future."