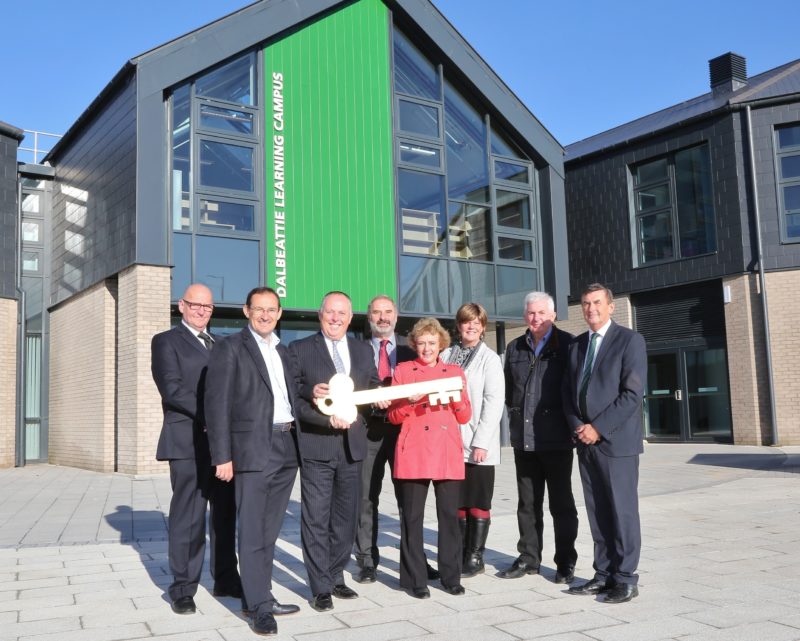 THE £24 million Dalbeattie Learning Campus, built by Graham Construction, has been officially handed over to Dumfries and Galloway Council following an 18-month build programme.
The new campus replaces the town's primary and secondary schools and council nursery schools. It has been designed to allow for greater use by the local community.
The old high school building, next to the new campus, will now be demolished and the site landscaped before being incorporated into the campus site.
Craig Bridges, regional development director at Graham Construction said, "Dalbeattie Learning Campus is a first-class educational facility which will bring long-lasting benefits to the local community. A significant construction project, our team have delivered a state-of-the-art learning space, while also creating many different jobs and apprenticeships in the process."
Councillor Jeff Leaver, chair of the Children, Young People and Lifelong Learning committee, added, "Building the local economy and providing the best possible start in life for all our children are top priorities for our council and we are making massive investments in schools throughout our region. Dalbeattie Learning Campus will deliver first class facilities and transform education in Dalbeattie, delivering learning facilities appropriate for the 21st century.
"We were all very impressed by the new campus. The whole building is so spacious, bright and welcoming and a huge amount of thought, including a very large input from the pupils who will soon be moving into their new school, has gone into the design of all aspects of the building. The setting is spectacular and the sports facilities and opportunities for outdoor learning are absolutely first class. I'm very envious of the young people and the staff who will be moving into this amazing facility next week."