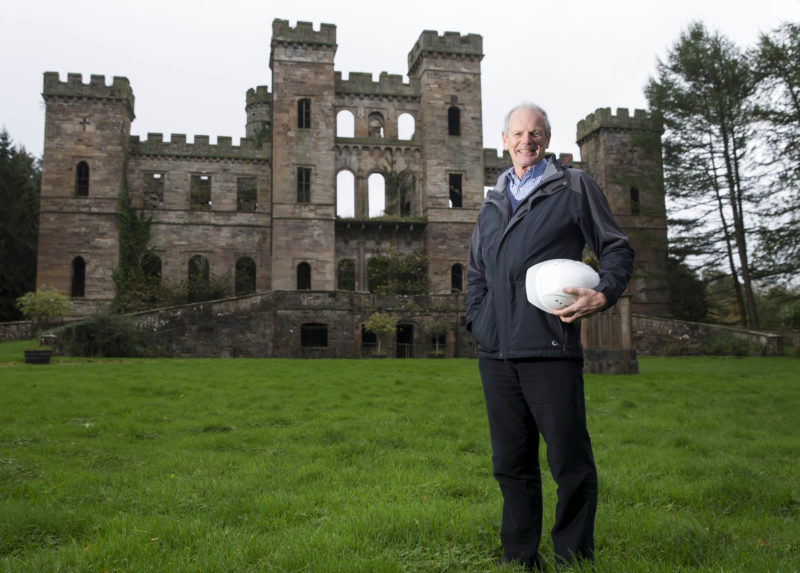 THE company behind Belfast's Titanic Quarter is in talks to take a "major role" in a £450 million leisure and tourism complex in south west Scotland.
Owners of the 576-acre Loudoun Castle estate, located in East Ayrshire, are hopeful that a deal with Harcourt Developments can be concluded. The project has been tipped to potentially create over 1,000 new jobs.
The Loudoun Woods consortium aims to transform the site into a "world-class tourism and leisure development". The A-listed Loudoun Castle would be restored, with current plans seeking permission to convert the building into a luxury hotel. The Loudoun Woods' outline planning application also includes luxury lodges, camping and a range of sports facilities including a tropical swimming lagoon.
A new community consisting of around 1,000 homes will be a "key component" of the development.
The Loudoun Woods consortium is headed by David Mace, who founded the Sea Life concept in the UK. He said, "Loudoun Castle will be an all-weather, world-class holiday destination, which will attract visitors from all over the UK, create major economic benefits for Ayrshire and become a core part of Scotland's tourism offering.
"The fact that Harcourt is considering becoming part of the Loudoun Woods consortium and making a significant investment in Scotland, speaks volumes for the quality and international scope of what we are planning.
"We are looking forward to the planning inquiry and, given a positive decision by Scottish Ministers, we are aiming to begin works in the summer of 2018 on a project that will transform the economy of this part of Scotland."
The Titanic Quarter is one of the world's largest waterfront urban regeneration projects on the site of the former Harland and Wolff Shipyard in Belfast, where the Titanic was built.
Paul Manning of Harcourt said, "We are engaged in very positive discussions and hope to be able to conclude an agreement to join the Loudoun Woods consortium. The site's historic setting, great transport links and proximity to some of the world's most famous golf courses, gives it massive potential to become one of the UK's most successful tourism destinations."