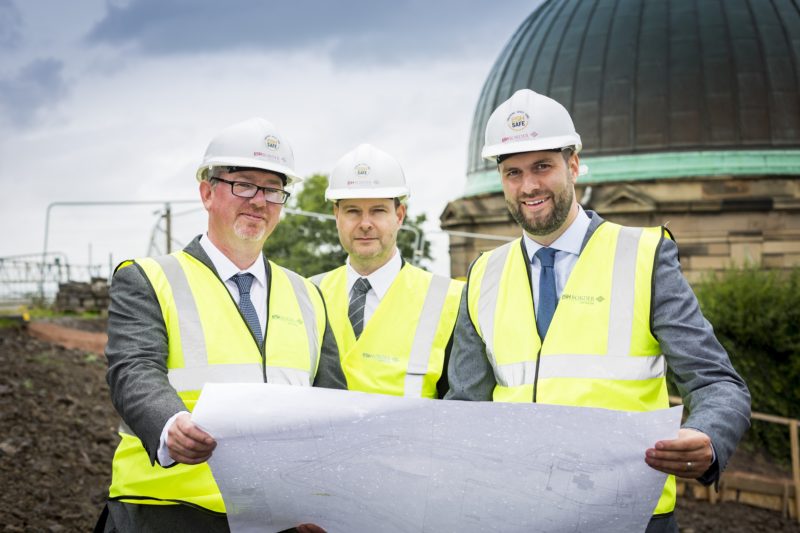 ESH Border Construction has announced two senior appointments in Scotland as the firm targets further growth north of the border.
Paul Devine has been appointed construction director while Paul Curran is the new commercial manager, succeeding Gerard McMahon who was recently promoted to the role of regional director for Scotland at the Livingston-based business.
Paul Devine is a civil engineering graduate from the University of Strathclyde and has worked in the construction sector for 20 years in managerial roles. Esh Border Construction said new commercial manager Paul Curran would bring a wealth of knowledge following a "succession of similar roles" with UK companies across the past 30 years.
Recently, Esh Border Construction has secured high-profile Scottish projects including Stirling's Engine Shed and Edinburgh's Calton Hill observatory.
Paul Devine said, "I believe there is huge potential here and that was one of the key aspects that attracted me to the construction director role. I'm in no doubt that Esh Border Construction can grow into a leading name in the Central Belt, becoming even more successful than it already is, and I hope that my own skillset can serve to enhance that.
"I aim to bring my two decades of experience, wide client base and supply chain know-how to the fore across a range of projects, including the refurbishment of Heriot Watt Library in Edinburgh – the first project for Esh Border in which I will be involved from commencement to completion.
"With the help of the fantastic team that is already in place at Esh Border Construction, I hope that there will be much more to follow as we embark on an exciting new chapter for the business."
Paul Curran added, "I was immediately struck by the huge opportunity at Esh Border Construction – the people, the job, the culture, and the exciting variety of work. From the refurbishment of listed buildings at Calton Hill, to fast track steel frame projects, there is a real diversity of work on offer here.
"There's also a huge Scottish market for social housing, the delivery of which I find to be genuinely rewarding.
"I'm really looking forward to delivering more in that vein and am thrilled to have been appointed to this senior role within such a forward-thinking business."