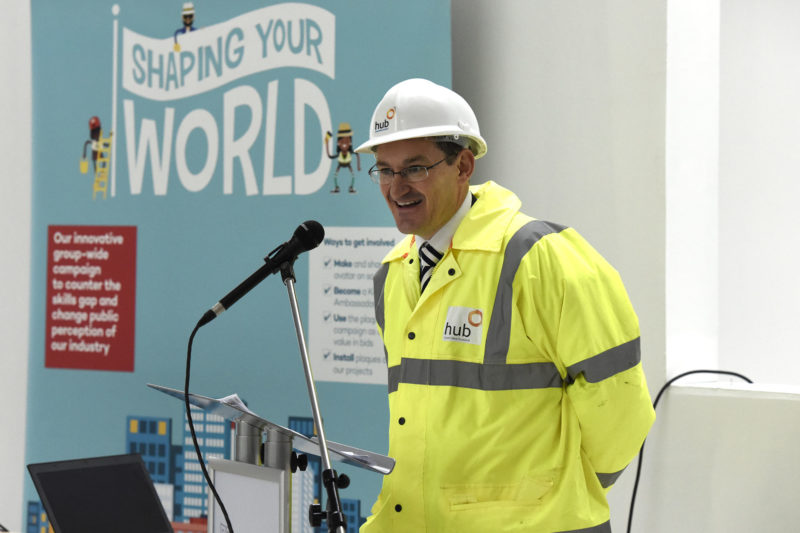 A topping out ceremony has been held at hub South West's £45 million William McIlvanney Campus in Kilmarnock.
The new campus for East Ayrshire Council, which is scheduled to open next year and is currently being built by Kier Construction, brings together Kilmarnock Academy and James Hamilton Academy, along with the merger of Silverwood Primary and New Farm Primary and Early Childhood Centre.  
The campus, which will also promote the Gaelic language with a centre of excellence, will house 1,465 secondary, 383 primary and 80 morning and 80 afternoon early years pupils. 
The facility has been named after legendary author William McIlvanney, who was a pupil at Kilmarnock Academy and later worked as a teacher.
Michael McBrearty, chief executive of hub South West said,  "The William McIlvanney Campus is an ongoing success on so many levels. The enthusiasm of all participating partners working on this project is reflected in the excellent progress being made.  This development has provided many educational activities for students from schools and colleges across the region who have participated in project related events. It has also created a number of opportunities for local apprentices and graduates." 
Brian McQuade, MD of Kier Construction Scotland and north-east England added, "Throughout the build, we have worked with local suppliers and SMEs to ensure that the project boosts the local Ayrshire economy.  We have created 19 apprenticeships,  16  work placements and two graduate traineeships."