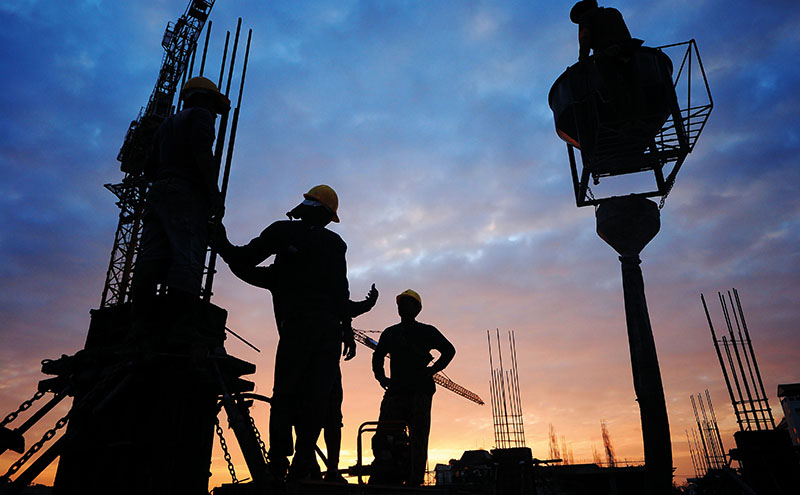 THE Health and Safety Executive (HSE) has announced the launch of the second phase of its construction inspection campaign.
Those involved in projects across Britain are being urged to act now to ensure the health and safety of workers is protected and well-known risks are being properly managed.
HSE said 43 workers were fatally injured in 2015/16, and an estimated ten times that number died from construction related ill-health. A further 65,000 self-reported non-fatal injuries were recorded.
The new initiative will focus on issues including working at height, control of harmful dusts, structural safety, materials handling, good order and welfare provision.
HSE carried out over 2000 inspections during the first phase of the initiative earlier this year.
Peter Baker, HSE's chief inspector of construction and director of construction division said, "In phase 1 of this campaign HSE's inspectors found lots of good examples of small sites working safely and protecting workers health from exposure to harmful dusts, proving it can be done. My message to smaller businesses is don't wait for an accident or a visit from an HSE inspector – learn from the success of others and act now.
"Nearly half of construction fatal accidents and injuries reported to HSE involved refurbishment work. Some small refurbishment sites continue to cut corners and not properly protect their workers resulting in an unacceptable number of deaths and injuries each year."