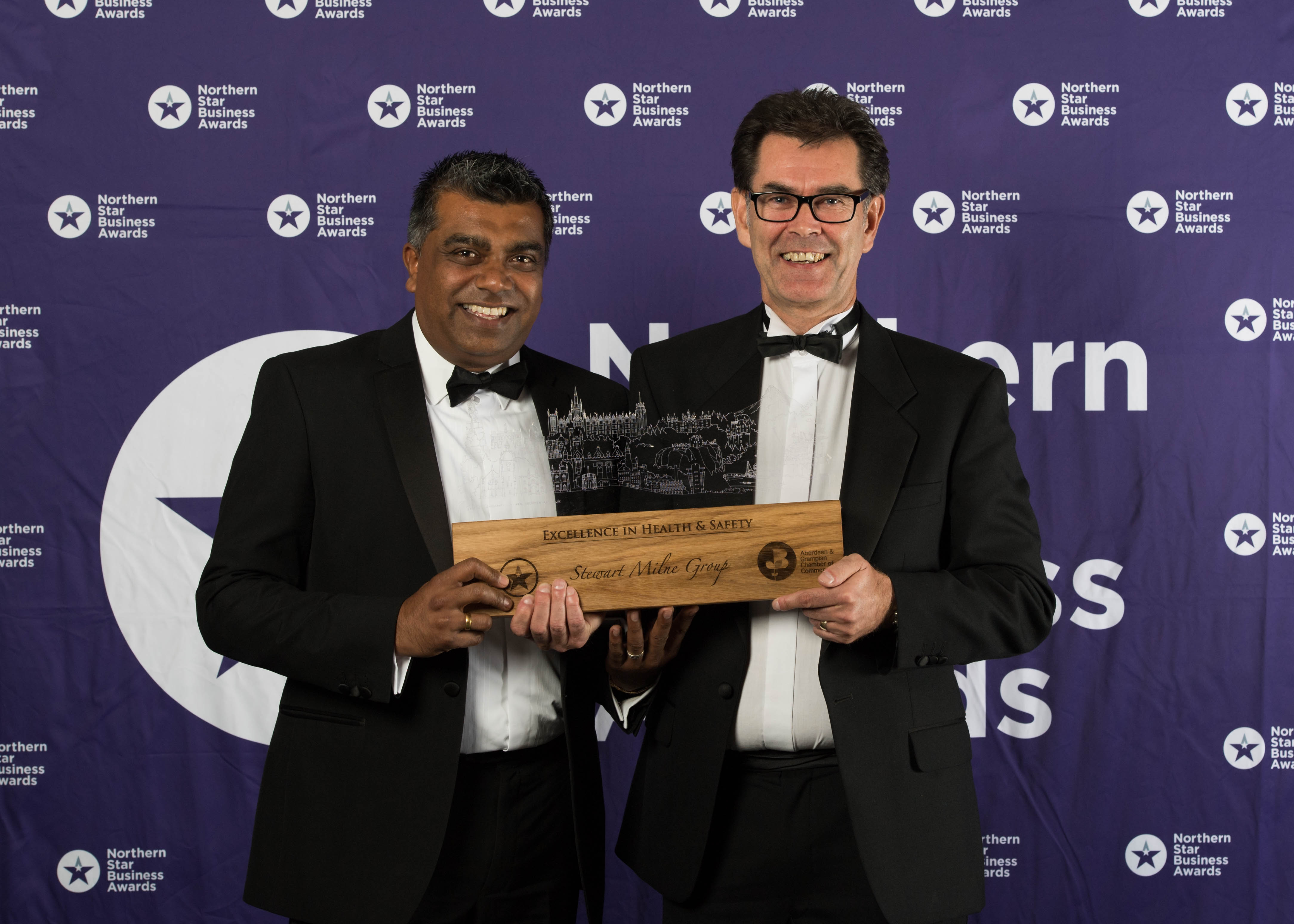 STEWART Milne Group has recently scooped two health and safety awards.
The housebuilder and timber systems manufacturer won the Excellence in Health and Safety Award at the Northern Star Awards, organised by Aberdeen and Grampian Chamber of Commerce. The business also claimed an eighth consecutive Gold Medal by the Royal Society for the Prevention of Accidents (RoSPA).
Glenn Allison, chief executive officer of the Stewart Milne Group said, "These awards underline the importance we place on the safety and well-being of all our employees, our sub-contractors, our suppliers and our customers. The positive changes in behaviours and attitudes demonstrated as a result of our Choose Safe programme are helping us get to a place where everyone works safely all the time.
"We are righty proud of what we have achieved and what this means for our workforce and we are delighted to receive recognition for our commitment and performance in an area that is arguably one of the most important for our industry."