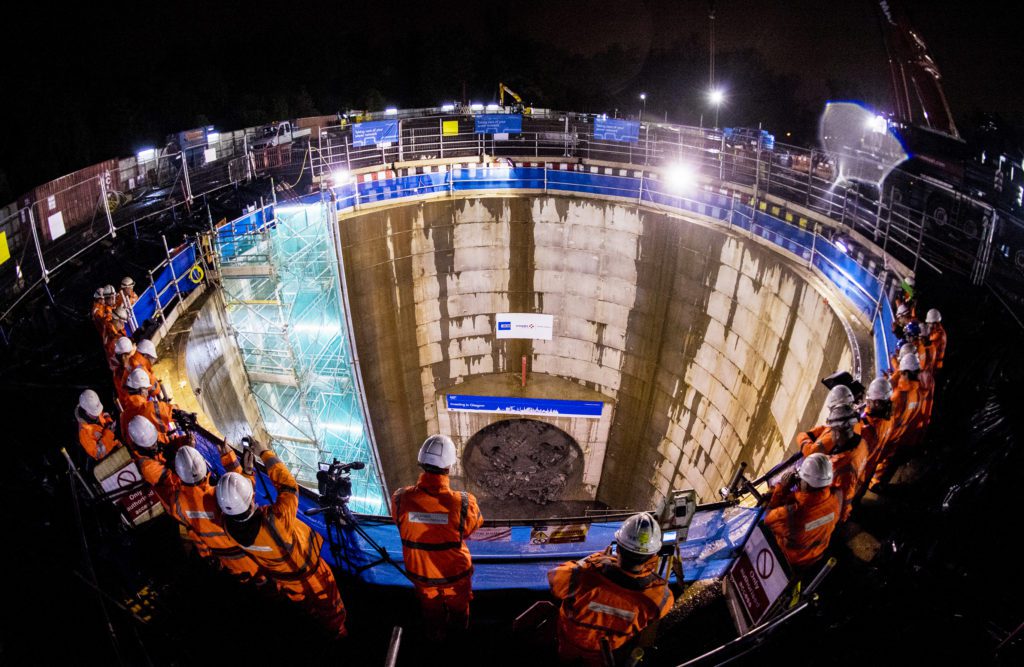 The construction phase of Scotland's biggest waste water tunnel has been completed.
The 3.1 mile-long Shieldhall Tunnel has been created over a 15-month period, using a 1000-tonne tunnel boring machine (TMB) and aims to help tackle flooding and improve river water quality in the Glasgow area.
The TMB, which is longer than 14 buses at 180 metres and was named Daisy the Driller by a Glasgow schoolboy, began work beneath the city's southside in July of last year. It has now installed the last of over 3,200 concrete rings that form the tunnel.
The tunnel, which is 4.7 metres in diameter, runs from Craigton to Queen's Park via Bellahouston and Pollok parks. With this phase of the £100 million project completed, further construction and ancillary work will be carried out, including work to connect the tunnel to the existing waste water network. The tunnel is to become operational next summer.
Douglas Millican, Scottish Water's chief executive commented, "We are delighted to have completed the construction phase of the Shieldhall Tunnel, which is the flagship project in Scottish Water's investment in the waste water infrastructure in the Greater Glasgow area – the biggest in well over a century.
"The tunnel will improve water quality in the River Clyde and reduce the risk of flooding in a number of communities. As the Greater Glasgow area continues to develop, we are modernising our waste water infrastructure to support the needs of both existing and future customers."
He continued, "The completion of the Shieldhall Tunnel, which will increase capacity and alleviate pressure on the existing network by providing additional storm water storage, is a key part of that network modernisation.
"With Daisy the Driller having reached her destination, we have completed the most challenging part of the project. We now move to linking the tunnel to the existing Glasgow waste water network and bringing the whole new system into operation next year."
Dominic Flanagan, Scottish Water project manager said, "Many hundreds of people have worked as part of Costain VINCI Construction Grans Projets Joint Venture (CVJV), which was set up to deliver the tunnel, to get us to this point.
"Building the tunnel has required a wide range of specialist skills, knowledge and expertise and our workforce has included local contractors and those with international experience and backgrounds. We are all enormously proud of what we have achieved for the good of the people of Greater Glasgow."
Neil Grosset, project director for CVJV on the Shieldhall Tunnel added, "All at Costain and VINCI Construction Grands Projets are delighted to have completed construction of the Shieldhall Tunnel for Scottish Water and the people of Glasgow.
"This is one of the most challenging projects many of us have worked on and the completion of the tunnel construction is testament to the skills, knowledge and determination of our team who have safely delivered a high quality piece of infrastructure that will have a huge positive impact for the city now and in the future."