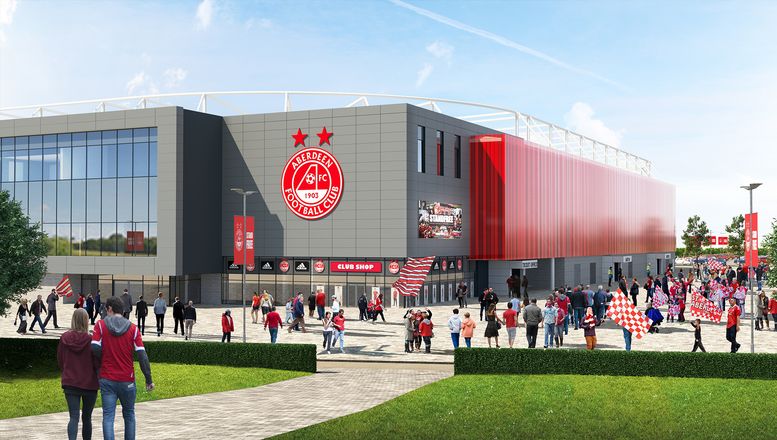 ABERDEEN Football Club has put its application for a new stadium on hold.
The club had previously unveiled proposals for community and sports facilities, a football academy, stadium and ancillary works at Kingsford. The plans were due to go before councillors for determination next week.
However, Aberdeen FC has now requested that the decision is deferred to allow further discussions with the planning service.
Aberdeen chairman Stewart Milne said, "This is a once in a generation project with major implications for the club, the city and the wider region. It is also an application with a degree of legal and planning complexity that needs to be carefully considered. We have therefore decided to request that our application be deferred to a future meeting of the full council."