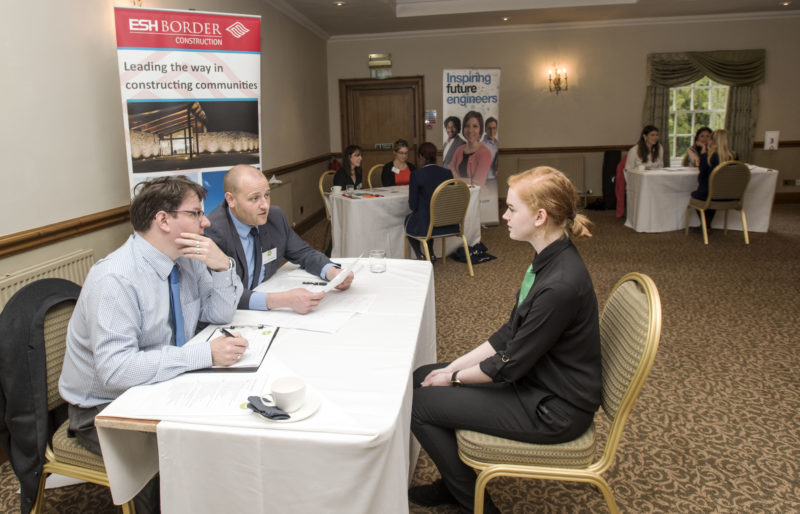 AN employability programme aimed at giving youngsters an introduction to the world of work has reached a "record" number of Scottish pupils.
Esh Border Construction has launched the Building My Skills initiative for the third academic year. The scheme will involve 42 businesses and 2,000 students from 14 secondary schools across Scotland.
The programme helps equip students with employability skills and provide them with advice from business people.
Students will receive five 45-minute sessions from a range of business sectors, delivered across the academic year. Businesses taking part include: Edinburgh Airport, Peace Recruitment, Jewson, Peter Brett Associates, Contract Scotland, Kwik Fit, NHS Borders, Dyslexia Scotland, Fife Council, and Rabbie's Tours.
Simon Philips, managing director of Esh Border Construction said, "It is wonderful to have such a wide variety of delivery partners on board for this year's programme. The ethos of Esh Border Construction is very much rooted in the ideal of giving back to the communities in which we operate. That is why 'Added Value' programmes, such as Building My Skills, play such an important role in our delivery.
"We are extremely proud of the initiative and it has been truly wonderful to see how it has grown in Scotland. Special thanks should go to our valued delivery partners, our Added Value team, and of course the participating schools and their ever eager pupils."
Darush Dodds, head of corporate responsibility and added value at Esh added, "The collaborative nature of Building My Skills is what makes it such a unique offering and we're very excited by this year's programme. It is great to see so many businesses on board as we look to deliver worthwhile quality careers information to the workforce of the future."