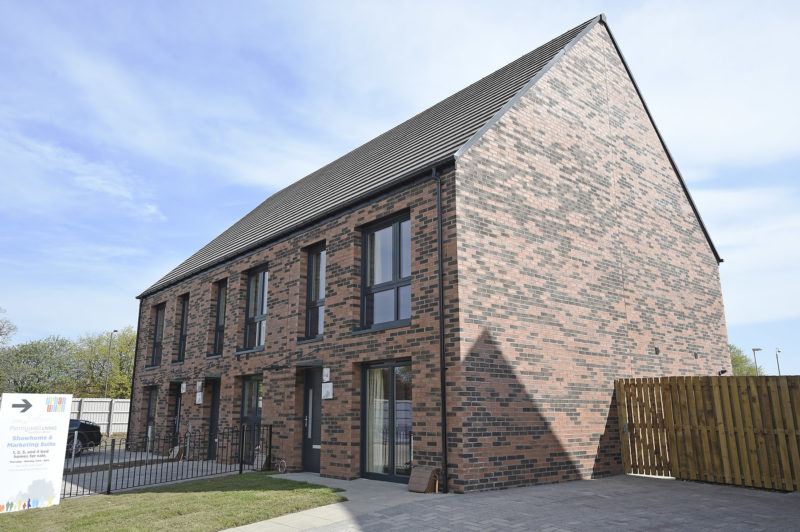 PLANNING permission has been submitted to the City of Edinburgh Council for the next phase of the Pennywell regeneration project, which could result in over 300 new homes being built.
The application, from regeneration firm Urban Union and architects and town planners Barton Willmore, includes plans for 315 homes, landscaping and associated drainage and infrastructure. If successful the dwellings will comprise 175 flats and 140 houses of which 134 will be available for private sale.
The plans form phase three of four at the Pennywell development, which is part of the council's 21st Century Homes programme.
Urban Union has already delivered 193 homes of which 108 were for social and mid-market rent and 85 properties were offered for private sale. In total over 700 homes will be delivered, with work expected to be completed in 2021.
Neil McKay, managing director of Urban Union said, "The first two phases at Pennywell Living were a great success. Hundreds of people are now enjoying the high quality and energy efficient accommodation. The transformation of Pennywell is already well underway and we look forward to receiving the council's decision regarding phase three and, if successful, we anticipate work will start in summer 2018."
Jon Parry, associate architect at Barton Willmore added, "Submission of the planning application for this major phase of the area's regeneration is a significant milestone. Our masterplanners, architects, planners and landscape designers have worked closely with Urban Union, 21st Century Homes and the local community to ensure the proposals meet the needs of the area; we are extremely proud of the positive change that our designs are contributing towards."