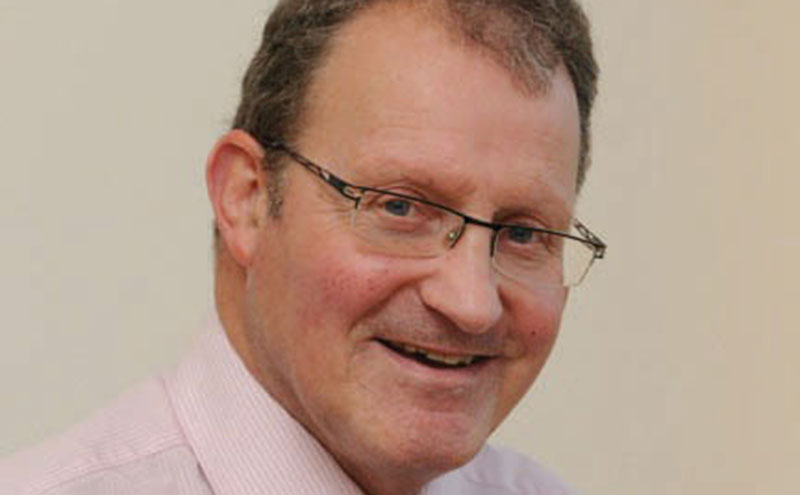 THERE'S no 'silver bullet' solution to the skills shortage problem currently engulfing the construction industry or the on-going quest to attract enough young talent into the sector to meet future demand. There are, however, plenty reasons to be optimistic about the future.
That's the message from Stuart McKill, Sustainable Habitat Leader for Saint-Gobain in Scotland.
Stuart recently told Project Scotland that he's encouraged by a number of initiatives currently being rolled out across the sector. He believes the answer to the challenges facing the industry is a combination of factors including more programmes that give youngsters a taste of construction, upskilling existing workforces, targeting different groups of potential recruits including ex-armed forces personnel and providing mentoring support to young entrepreneurs who have the ideas and skillsets to enhance the sector.
Stuart is currently involved with the Prince's Trust mentoring programme, which has seen him teamed up with local businesswoman Vicky Hamilton, a Strathclyde University student who has invented a product called Recoil knee pads, which reduce the risk of osteoarthritis in trade workers who spend a lot of time kneeling down at work.
Stuart has helped Vicky raise awareness of the product and turn her idea into a viable commercial success. He explained, "The product came about because Vicky's father damaged his knees working as a tradesman and she took on a project to see how she could resolve that. She's done very well and had her product recognised by academia. The pads provide much greater protection to the knees of workers when kneeling, which allows them to perform their duties over a longer time period without damage.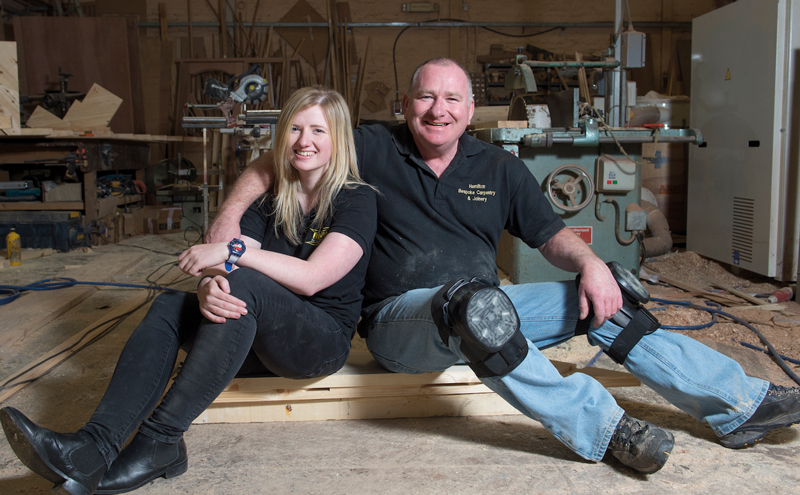 "She's done a great job and was at the stage of moving the product from an innovative idea to a commercial reality. I'm there just to give her a shoulder to lean on, someone to talk to if she needs it. Having had my own business, it's quite a nice thing to know you can speak to somebody.
"I do quite a lot of mentoring within Saint-Gobain as well as externally. I think it's invaluable. Sometimes it's hard to ask your boss certain things or talk about ideas you might want to float.
"Mentoring is very much an opportunity to give someone the chance to explain their situation and discuss certain challenges or opportunities they may have and just talk that through with someone without them thinking they're going to be compromised in any way."
Another Prince's Trust initiative Stuart has experience of is the Future Starts programme, which has seen Saint-Gobain invite school leavers to their sites and manufacturing locations to see what goes on 'behind the fence'. He said, "We all drive past lots of businesses every day but actually understanding what's going on within them is very important. That's worked very well to date; we've had a number of groups from different schools in Scotland. I think it does help the young people actually see industry at work. It also takes away some of the myths that everything is a hi-vis jacket and a hard hat.
"There are so many jobs in the construction industry at so many different levels; so many opportunities and as the world changes in terms of how we use the digital world, that's a great example of how we need different skills coming into the business. There's a lot being done and a lot of positive initiatives at all levels."
A potentially untapped resource Stuart believes the construction industry should consider is the possibility of bringing more ex-military personnel into the sector and benefiting from the type of transferable skills they'll have developed in the forces. "Looking at veterans as an example," he explained, "many leave military service having been trained with a number of skills and capabilities and (a certain) attitude and approach to work. Again, there is a natural fit to some of what we do with the skills and training that they have."
Saint-Gobain will be launching an entrepreneurship foundation in Scotland later this year, which Stuart described as a programme to help mainly SME businesses or individuals who need to develop more skills and who would benefit from additional support in order to find the right path.
"The other area we're pushing hard is to ensure we can provide better training materials to Scottish colleges and allow them better access to much of the knowledge, technical and product information we have available," Stuart added. "We're looking to develop a web portal that will give colleges and academia easy access to information. 25% of Saint-Gobain products didn't exist five years ago and the pace of our innovation has never been faster.
"Upskilling young people through education and development has always been dear to our hearts at Saint-Gobain, whether they are internal or external. We're acutely aware of the skills shortage and through our co-ordinated efforts we're determined to play our part in cultivating the next generation for our industry.''