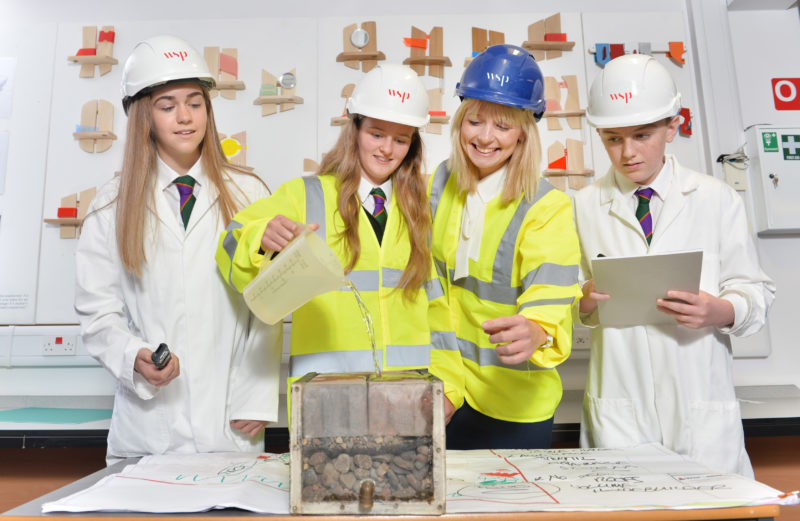 CONSULTANCY WSP is helping more than 200 pupils in Kinross learn about careers related to STEM (science, technology, engineering and maths) subjects.
The firm originally sponsored 25 pupils at Kinross High to take part in the Design, Engineer Construct! (DEC) programme last year, and has now extended its funding of the project for 2017.
The DEC programme at Kinross includes lessons on the roles available within construction. Activities include site lessons on land surveying and how to use BIM software to create dimensional models of their own building designs.
Sarah Piscitelli, senior engineer at WSP said, "The feedback from last year's programme has been excellent so we were keen to help extend this to allow more pupils to learn about engineering and the exciting career opportunities that can exist within this industry. We're proud that Kinross will be one of the first high schools in Scotland to take the programme to this level and hope that more schools will get the chance to do this in the future."
Richard Smith, design and technology teacher at Kinross High School added, "The pilot course that we ran, with the support of WSP, has been a huge success and we are delighted that this will now be extended to over 200 pupils across the school.
"It's great to know that there is such a thirst from the pupils for these subjects and we hope that it will encourage more children to go on and study it further either at college or university or go on to pursue a career in the industry."