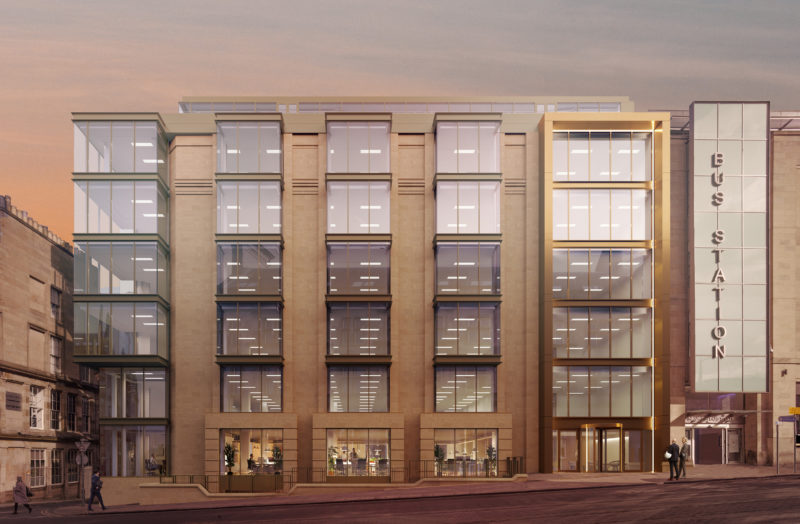 ISG has landed an £8 million office project for Knight Property Group at Four North, St Andrew Square in Edinburgh.
Formerly known as Edinburgh House, the building was purchased by Knight last year with a view to investing in a "transformational redevelopment" of the property.
ISG said the project will involve an "extensive refurbishment" and "complex reconfiguration" of the eight-storey building to deliver office accommodation. Structural upgrades include the relocation of the existing lift core and the addition of a stepped back steel frame extension at roof level to provide a new floor. 
Andy McLinden, regional managing director of ISG's UK construction north and Scotland business said, "Demand for high specification office accommodation is outstripping supply in Edinburgh and with limited opportunities, there is rising demand to optimise existing property assets. Smart reconfiguration solutions and architecturally sensitive extensions will continue to play an important role in satisfying the growing demand for space in our cities and this area is a core specialisation of our business."