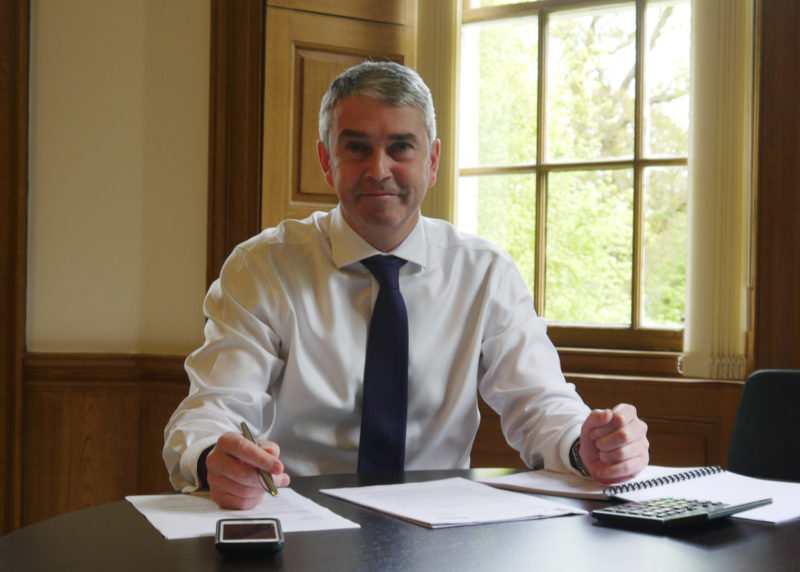 THE Cruden Group has announced turnover has exceeded the £200 million mark for the first time as the business recorded an eighteenth consecutive year of profitable trading.
The group posted its results for the year ended 31 March 2017 and revealed a rise in turnover, profit and home sales.
Turnover increased from £154.2 million in 2016 to £200.6 million while group profit before tax rose to £10.4 million from £7.5 million the previous year. The company's net assets now stand at £43.6 million.
The number of homes sold by the Group more than doubled from 139 in 2016 to 280. Of these, 62 were sold through joint ventures compared to 34 in 2016. However, the average sales value in 2017 dropped from £259,000 to £226,000.
Construction turnover increased 18% from £136 million to £160 million.
Kevin Reid, Cruden Group managing director said, "I'm very pleased to report that 2017 has been a fantastic year for Cruden, delivering the Group's highest turnover and profit in its history. To have had eighteen consecutive years of profitable trading is a wonderful achievement, especially against the challenging economic backdrop we've had in recent years.
"The Group board is delighted with the strong performance of the business, and we look towards our 75th anniversary next year with optimism. We fully expect our business to continue to grow sustainably in the years ahead. In terms of residential sales, business remains encouraging in this area as a result of the suitability and affordability of many of our homes for first time buyers, along with our team's expertise in providing guidance and support to this market sector. The continued availability of Help to Buy (Scotland) has also been beneficial to our first time purchasers.
"Training and skills development is a key focus within the Group, so it is also fantastic news that we have continued to retain in excess of 50 apprentices on our books – this will provide a pipeline of skilled and talented employees for the future."