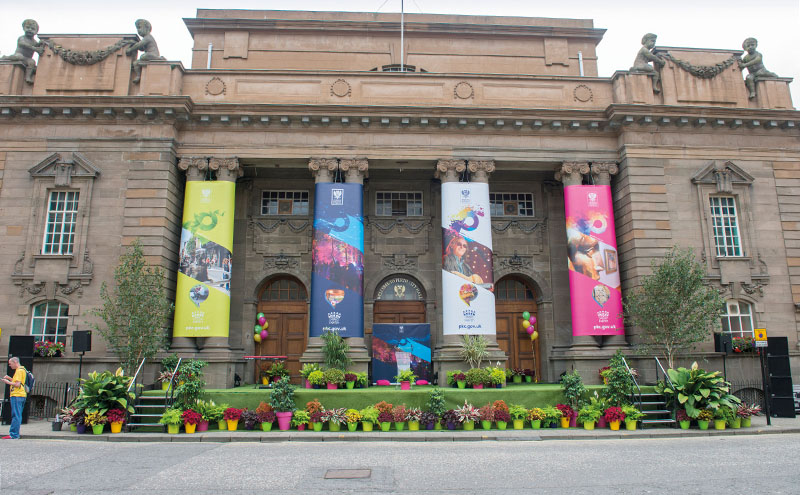 THE Royal Incorporation of Architects in Scotland (RIAS) has expressed disappointment at the procedure which has led to Perth and Kinross Council's plans to appoint Mecanoo for the transformation of Perth City Hall.
Netherlands-based Mecanoo was recently named recommended architect for the project, having fought off competition from firms around the world. The final shortlist comprised Mecanoo, Austin Smith Lord, Hoskins Architects, LDN and Richard Murphy Architects.
A panel evaluated the five designs, with the council's Depute chief executive Jim Valentine claiming Mecanoo's submission stood out as "having responded sensitively to the brief, conserving much of the historic building with an innovative and flexible design that will stand the test of time".
RIAS provided independent advice on the evaluation and scoring process. Under the criteria set, which took into account both quality and price, Mecanoo's submission was only ranked third.
Now, ahead of a scheduled meeting of the council to consider a report recommending the appointment of Mecanoo, RIAS president Stewart Henderson has written to council leader Ian Campbell.
The letter states: "We understand from council papers for this Wednesday's meeting that the officers of the council are proposing to recommend Mecanoo to take forward the Perth City Hall project. You will appreciate this is contrary to the RIAS report following the recent quality/price driven process for which we were appointed. Unsuccessful practices have expressed their disappointment at the variance from the procedure set out in the bid documents. We can only concur."
Speaking ahead of the meeting, Councillor Ian Campbell said, "This has been a thorough, professional process. The final decision will be for Councillors to make next week, but I'd like to thank all members of the public, local businesses and cultural organisations who took the time to contribute their thoughts. What is clear is that there is a shared enthusiasm to see progress made with the City Hall and the level of public engagement throughout this process has been very pleasing to see."