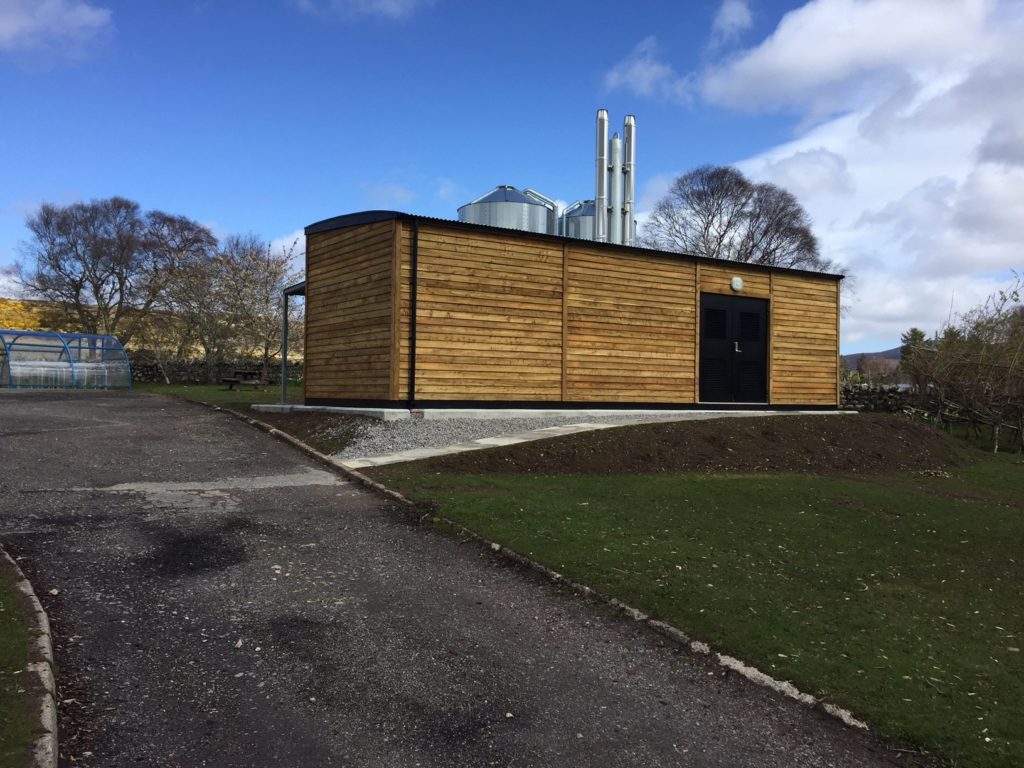 Schools in the Highlands are set to benefit this winter after the installation of new biomass boilers.
Robertson Northern has completed the installations at 10 schools across the Highland Council area as part of a £6.9 million project to reduce heating bills and improve school heating. The project was procured through the Scape National Major Works framework.
Completion of the project marks the end of a four year project to install energy efficient heating at 30 schools across the Highland Council area.
Councillor Allan Henderson, chair of the Highland Council's Places Committee, commented, "We have a responsibility as a major public body and employer to create a greener healthier future. We are also committed to reducing energy costs and making greater use of renewable energy technology so it's great news that Robertson Northern has completed this work.
"By making the switch, not only are we providing a cost-effective cleaner, greener energy alternative to more traditional heating methods but we are also cutting emissions, which is good news for the environment.
"It's a win-win situation as staff and pupils will benefit from having an improved environment to work in and they will also notice significant reductions in the running costs for their schools."
Frank Reid, regional managing director of Robertson Northern, said, "Installing these biomass boilers will bring fantastic benefits to the schools and its pupils by providing a comfortable and warm environment to learn.
"It's great, as a local Highland business, to be able to complete these projects well ahead of the colder winter months, giving the schools peace of mind that a modern, efficient and affordable system is in place to tide them through the cold winters ahead."
Mark Robinson, Scape Group chief executive, added, "It is vital that students are able to study and develop their skills in the best possible learning environment. It is fantastic to see the great work Robertson Northern and Highland Council are doing to ensure schools across the region benefit from sustainable and energy efficient heating systems.
"Working collaboratively through our National Major Works framework, both Robertson and Highland Council have proven that investment in high quality school buildings is not reserved for big cities, and that it is possible to deliver fantastic facilities in every community, including those in more rural parts of the country."