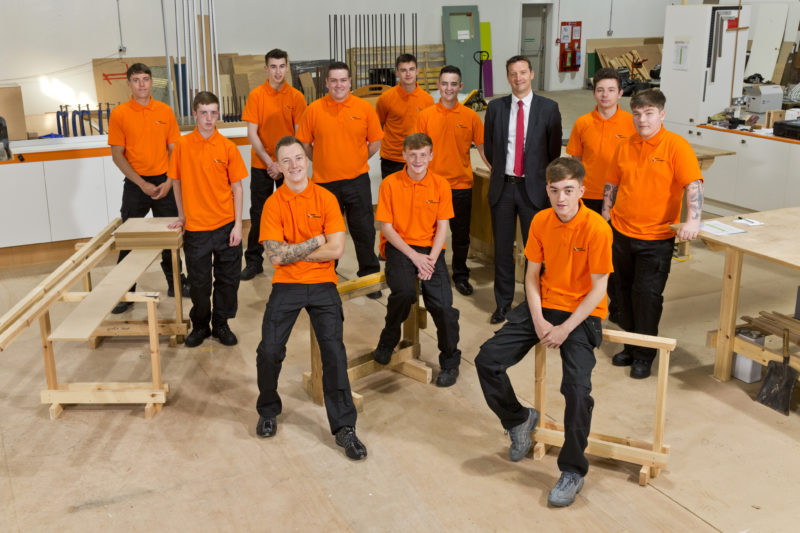 CLARK Contracts has started eleven new apprentices following careers evenings the contractor held earlier this year in Edinburgh and Paisley.
204 applications were received, from which 72 candidates were selected to attend an assessment day. The 35 highest scoring individuals were then awarded final stage interviews.
Clark Contracts said the eleven successful apprentices – eight joiners, one bricklayer and two painter and decorators – are spending four weeks working across various departments before they start work on site and begin their studies. All eleven will join Clark's academy, which features 23 trade apprentices and over 30 others across the business who are studying towards formal qualifications.
Clark Contracts was named Youth Employer of the Month by Skills Development Scotland in both May and July this year.