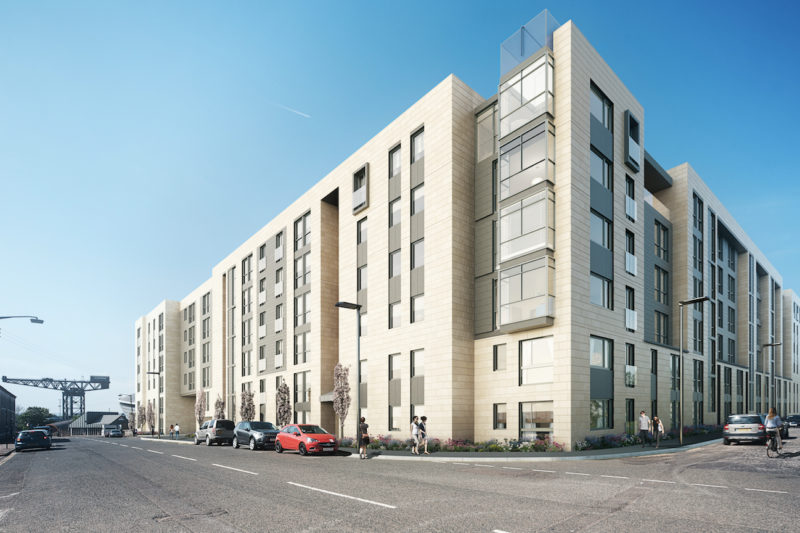 DRUM Property Group has secured a £17.5 million finance package with Royal Bank of Scotland.
The business, which has bases in Aberdeen, Glasgow and Edinburgh, said it will use the funding to expand its residential investment portfolio and continue to invest across Scotland's central belt.
Drum has consent to build 350 apartments and 1,000,000 sq. ft. of office accommodation in Glasgow's Tradeston area and 220 apartments in Finnieston. The Group has recently completed retail projects in Uddingston, Helensburgh and Ipswich, and has been appointed by Scottish Enterprise to deliver a 7.4-acre mixed-use site at Pacific Quay.
Stuart Oag, Drum Property Group's finance director said, "Royal Bank of Scotland has provided continual support to Drum since our inception 13 years ago. The new funding package from the Bank will allow us to build on the significant progress we've made in the central belt, and help us to act on a number of important investment opportunities in Glasgow, Edinburgh, and beyond."
Jamie Drummond, relationship manager at Royal Bank of Scotland added, "We are proud to support Drum Property Group. The company has continued to deliver strong group performance year after year, generating a healthy pipeline of investment and development opportunities. We wish them continued success in the central belt."