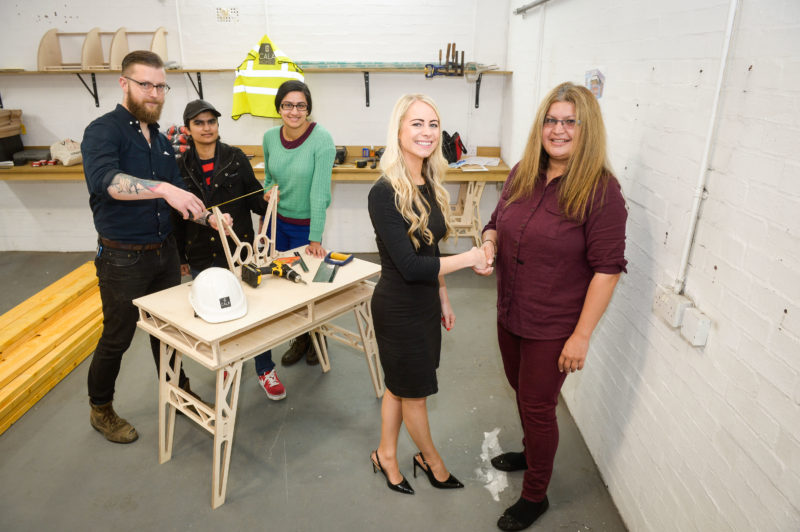 20 charities across three regions in the west of Scotland are to receive support from the CALA Homes (West) community bursary initiative.
The housebuilder announced earlier this year that it was looking for applications from charities, community groups and organisations looking to benefit from the £15,000 scheme. More than 100 applications were received for a share of the bursary across three regions with Lanarkshire, Glasgow and East Dunbartonshire each receiving a £5,000 allocation.
The successful applicants included: Make a House a Home in East Kilbride, Building Futures and The Kindness Project in Glasgow, C.O.A.S.T (Carers of Autism Spectrum Together) in Hamilton, Seagull Trusts Cruises in Kirkintilloch and Cue and Review Recording Service in Bishopbriggs.
Liana Canavan, sales and marketing director for CALA Homes (West) said, "We are astounded not only at the amount of entries we received but also the calibre of applications, showcasing some amazing work going on, right here on our doorstep. Community spirit really shone through in all of the entries and it was a difficult process to whittle down the applications to those we truly believe we could make a difference to.
"We strongly believe that we are not just building houses, we are building homes that belong to a wider community and we hope through the charities and organisations that we have selected this time that we can go some way in helping create a positive impact for many."
One of the Glasgow winners, Building Futures, was set up by Shalinay Raghavan in 2015 to offer women access to the construction industry through training and support. CALA said the funding boost will allow the organisation to fit out a new skills hub. Shalinay said, "We are over the moon to have been selected out of so many amazing applicants. This money will make a huge difference to the women we already support, and help even more disadvantaged women in Scotland to upskill and explore opportunities in construction."