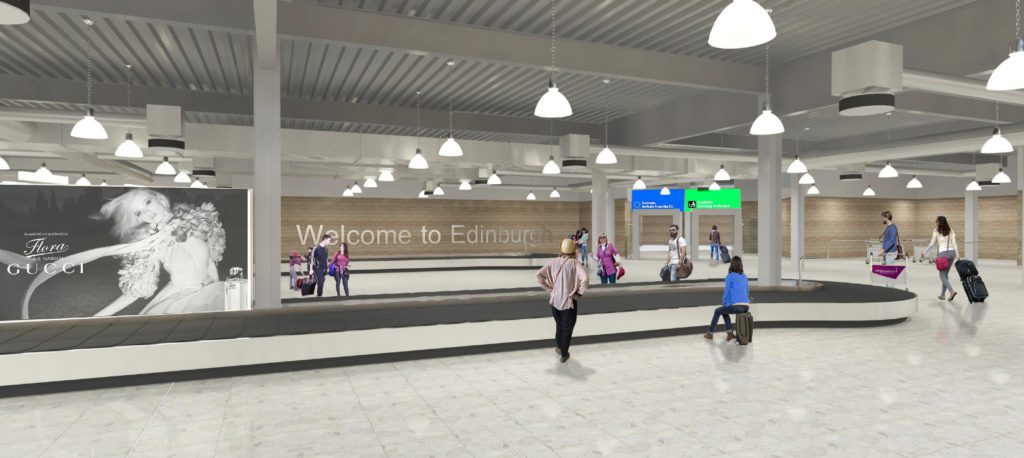 BAM Construction has been appointed to deliver the first phase of Edinburgh Airport's Terminal Expansion Project (TEP).
Once completed, TEP will provide new domestic and international arrival facilities including baggage reclaim and border control facilities, along with additional retail space, food and beverage outlets, expanded lounge space and new office accommodation. Link bridges and stair nodes to allow connection to new, larger aircraft stands and an extension to the south east pier will also be included.
The project's first phase forms part of an £80 million investment plan and is a three-storey terminal extension that will provide over 14,000 square metres of additional accommodation. Work has begun and is scheduled for completion in autumn 2018.
Bruce Dickson, regional director, BAM Construction, said, "TEP is a significant infrastructure project and we are absolutely delighted to have been selected by EAL to deliver the first phase of this scheme."
Capital director at Edinburgh Airport Ian Lang added, "This is a major investment for the capital and Scotland and means we will be providing the first class infrastructure the airport needs to handle more passengers and provide them with a positive experience. BAM have extensive experience in delivering complex projects on time and to a high specification, something which was crucial to us when appointing them."