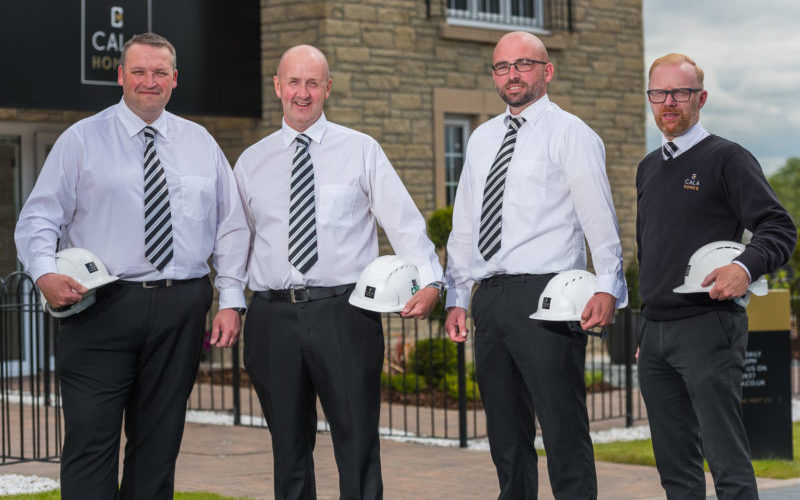 FOUR Site Managers from CALA Homes (East) are celebrating after winning 'Pride in the Job' awards.
The recipients of the awards, organised by NHBC, included Neal Toland for his work at Brunswick Road and Kenny Reid, of Liberton Grange, two of CALA's Edinburgh sites. Also recognised were Ian Welsh who manages Straiton's Mayburn Park and Mark Foley, for work at Dalmeny Park, South Queensferry.
David McGrath, managing director at CALA Homes (East) said, "We are very proud of Mark, Neal, Kenny and Iain for obtaining the "Pride in the Job" awards. Our site managers set the standard when it comes to excellence on site – which is why we see such fantastic results across our developments.
"To have four of them recognised with the highest industry accolade a site manager can receive is just brilliant.
"We would also like to congratulate Mark Foley for his spectacular third consecutive win at Dalmeny Park that takes his tally to 12 – this really demonstrates an outstanding level of consistency  and we are so proud of him for the constant support he provides to his team."