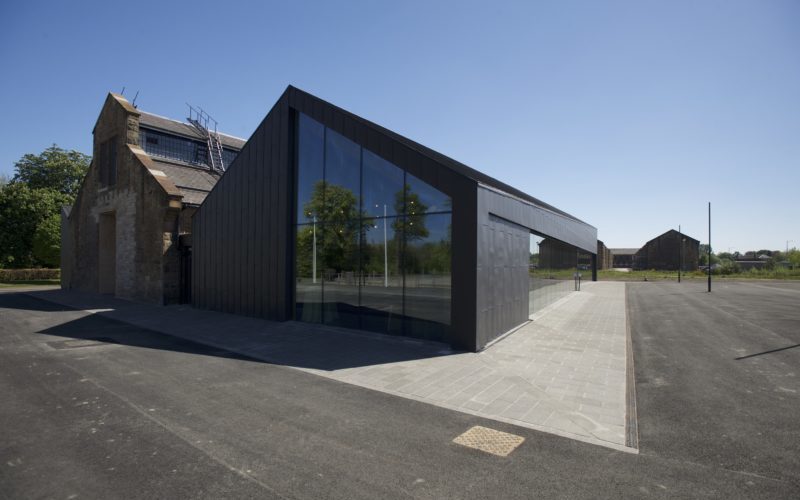 Gary Moug speaks to Gordon Urquhart, postgraduate course manager for Historic Environment Scotland, about a new building conservation course at Stirling's landmark Engine Shed.
"IF you understand the materials, you understand the buildings."
Those are the words of Gordon Urquhart, postgraduate course manager for Historic Environment Scotland (HES). Gordon is leading a new Advanced Professional Diploma course in technical building conservation at the Engine Shed in Stirling's Forthside.
The programme kicks off in August, with students who have an interest in a career within building conservation set to learn from some of the country's top experts in the field and participate in practical tasks. They will also benefit from visits to some of Scotland's most historic sites and projects.
As we reported last month, the aim is to raise standards in the industry and provide appropriate training.
"We determined there was a gap in the market for conservation training at a postgraduate level," Gordon told Project Scotland. "There are other postgraduate architectural conservation courses around the country (but) those have tended to be a bit more on the theoretical side and maybe more strictly architectural/design related. There's never really been a postgraduate qualification in a more technical approach to conservation, which is more materials driven, looking at historic uses of stone, timber, slate, plaster, mortar, etc."
The course is targeted at the likes of architects, surveyors and other people with undergraduate degrees in related disciplines who want to get into conservation. The programme will tackle the broad range of materials that need to be studied to get a good understanding of how to approach heritage projects and buildings in need of conservation and repair.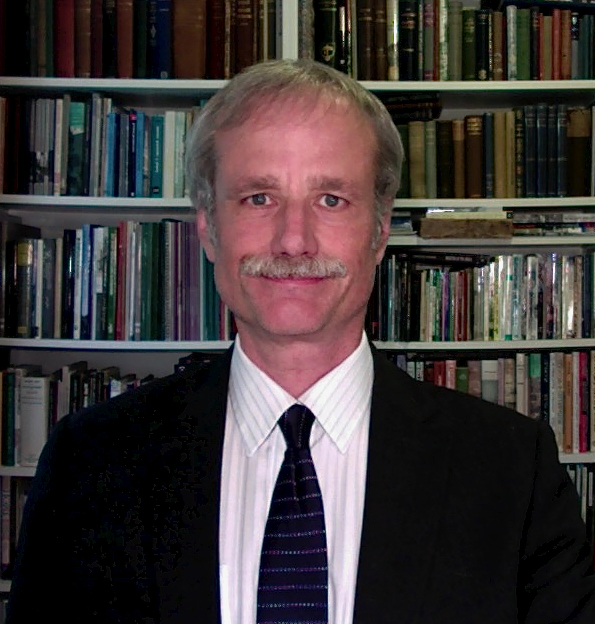 Gordon said there's no lack of knowledge or expertise around traditional buildings in Scotland currently, but the course will "jump-start" that expertise for the next generation of heritage professionals.
"Rather than taking ten years to feel their way around tenement restoration projects or maybe a National Trust project, rather than building up that CV over many years, they can get a good grounding in use and best practice and repairs for various materials like lime mortar or slate roofs," he added. "I've been in the conservation sector myself in Scotland since the mid-1980s and I'm still learning all the time. There are always new techniques; there are always new ways  to repair buildings. We have a great collection of materials scientists here at HES, who are experts in lime mortar research and stone research. You never stop learning, which is kind of exciting."
The first year of the course will feature a maximum of 15 students and has been designed to allow practising professionals to attend on a part-time basis or select modules they wish to complete as part of their continuing professional development. "We want to keep it intimate and make sure everyone knows each other very well." Gordon explained. "We really want to be as flexible as possible. In any one class session, you might have a few full-timers, a few part-timers and a handful of people coming along just for that day.
"The other key element of the course is that besides drawing on Historic Environment Scotland's in-house expertise, and the expertise of all our friends out in the field of private practice, we also are planning to have an extensive list of site visits around the HES estate.
"We'll bring students up on the scaffolding of, say, Doune Castle or Stirling Castle for a behind the scenes look."
Gordon said the "underlying theme" of the course is the project management side of conservation. The course will cover the various steps that need to be taken to put projects together including initial surveys, material investigations, specification of repairs, methodologies, contract documents, how to manage projects on-site and how to wrap them up and get all the final certificates. It will also look at maintenance and monitoring going forward.
When it comes to traditional buildings, Gordon described the biggest challenge as coming to terms with the materials. "It's understanding those materials, particularly natural materials like stone, lead and timber," he added. "They all have their idiosyncrasies. You need to have a basic understanding of the component parts to each of the materials." Gordon said that once you understand the materials at microscopic level, you can start to read the patterns of decay and understand why materials are breaking down, rotting, discolouring or eroding.
"Buildings are essentially assemblages of these different materials all with this wonderful rich palette we have in Scotland of stone, lead, slate, timber, etc." he said.
Historic Environment Scotland's recently opened £11 million Engine Shed is a new building conservation centre which will combine research, education and public access and provide a focal point for bringing Scotland's built heritage to life.
"It's a fabulous building," Gordon added. "It's great to have a showcase here. It's something Scotland has lacked over the years. It's a showcase for the buildings, materials, the knowledge that we have here – not only in HES but Scotland as a whole. It's going to be a centre open to the public, open for events. It's a teaching place, a demonstration place and, located in Stirling, it's right in the heart of Scotland."
www.engineshed.org