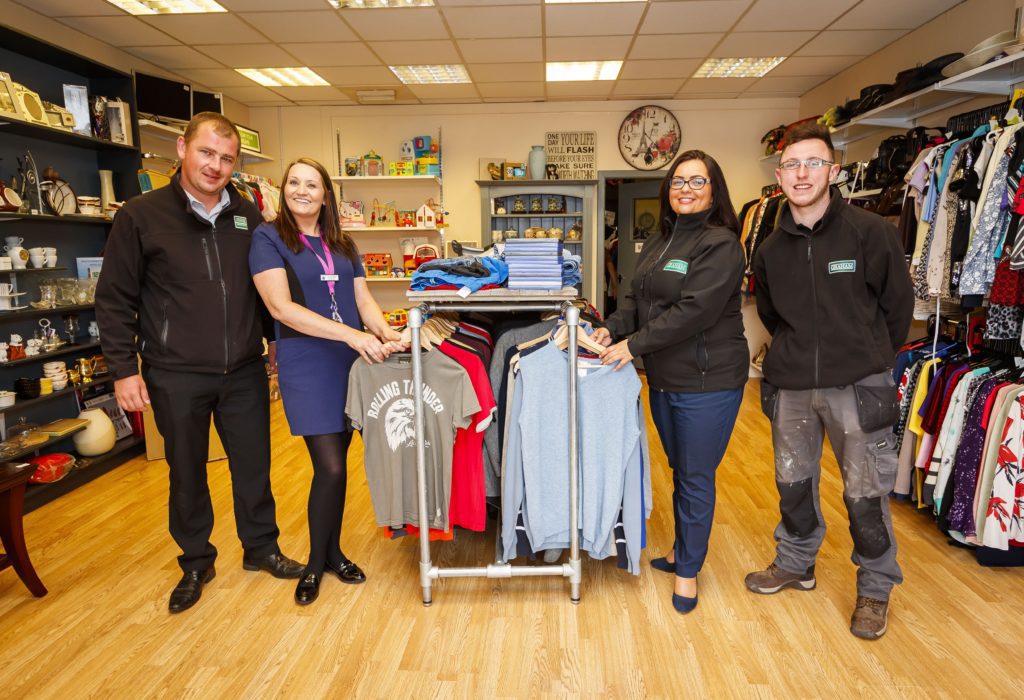 GRAHAM Construction has completed a "pro-bono" refurbishment of St. Andrew's Hospice shop in Larkhall.
The construction firm, which built three health centres in Lanarkshire, refurbished a number of different sections of the shop unit including painting, rebuilding shelf units and creating new display shelves. The project was carried out over one week by a number of Graham employees.
The firm has also completed work on three primary care health centres on behalf of hub South West for NHS Lanarkshire in Wishaw, East Kilbride and Kilsyth.
John McHugh, construction director at Graham Construction, commented, "The manager of St Andrew's Hospice shop approached us to ask for help to carry out some work in the shop, which we were more than happy to take on.
"Our team contributed many hours over the space of a week to complete the overall renewal and it has really made a different to the space inside.
"We are also involved in a number of health projects across Lanarkshire, showcasing our skills in this sector."
"We'd also like to thank our sub-contractor, Phil Davies Contracts (PDC) for supplying the paint used to decorate the shop."
Shop manager, Pauline Kerr, added, "Feedback from visitors to the shop has been fantastic, offering their praise to Graham Construction for lending its assistance.
"The improvements have created a more welcoming interior which should drive sales and help to raise money for the vital work carried out by St Andrew's Hospice."
Graham is also preparing to complete Phase 4 of the Monklands Hospital project in Airdrie, which involves the delivery of a further two new theatres.