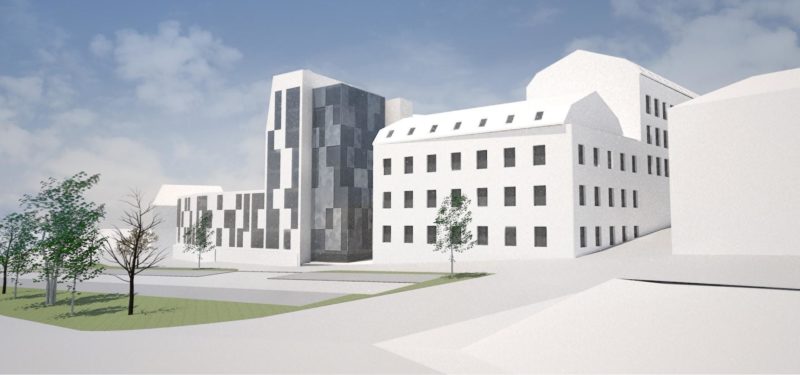 TWO new hotels will be built in Dundee as part of a restoration project at the former Baxter Brothers jute mill.
The disused Bell Mill and North Mill are being transformed into modern hotels, which will be managed by Focus Hotels Management. The project, taking place in partnership with InterContinental Hotels Group (IHG) and developers Percor Capital, will reportedly see the "architectural legacy of the buildings faithfully restored".
The 102-room Hotel Indigo® Dundee and 85-room Staybridge Suites® Dundee will open next year.
William Baxter, in partnership with his son Edward, built his first spinning mill on the site's Dens Burn in 1822. The company grew to become one of the world's largest linen manufacturers, employing up to 5,000 people in the 1870s.
Baxter Brothers and Co became part of the Low & Bonar group in 1924, for whom the firm continued trading as a manufacturing unit until the site closed in 1978.
Peter Cashman, chief executive officer of Focus Hotels Management Ltd said, "This exciting refurbishment project will bring much-needed investment into the east end of Dundee's city centre, and we look forward to welcoming guests from all over the UK and Europe in 2018. Both hotels are in an excellent location and the high-quality design, facilities and standards set to be achieved will ensure that our guests have a memorable and comfortable stay."
Rob Corlett, director of Percor Capital added, "We started this process in November 2013 and it is extremely pleasing to see it now come to fruition. Our aim throughout, has been to ensure that the entire site became fully used for the first time in nearly 40 years whilst maintaining the historic internal and external features of the Mill."