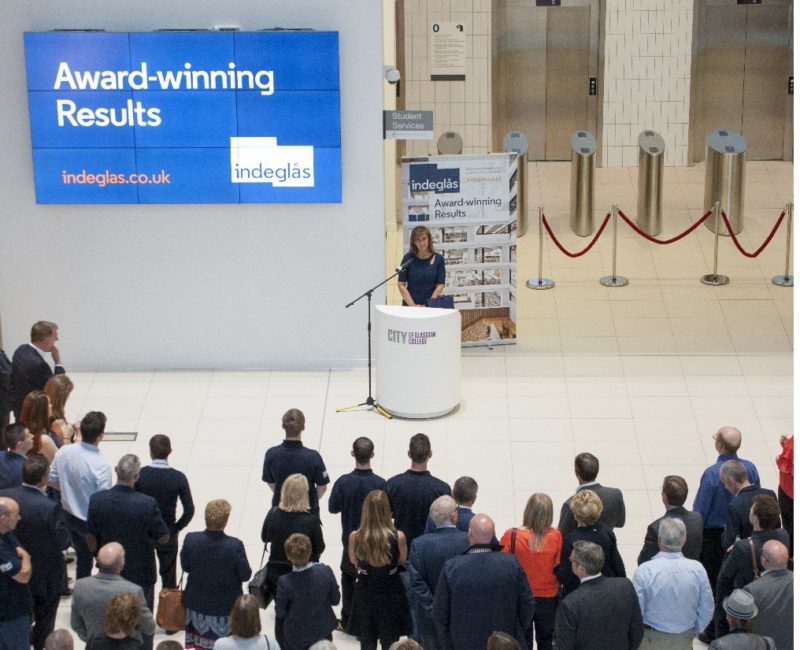 Deko Scotland has announced a rebranding, with the supplier of interior glass solutions now known as Indeglas, which means "inside glass" in Danish.
The rebranded Cumbernauld-based business was launched at an event at the Glasgow City College Riverside Campus, which features an interior glass system designed and built by Indeglas.
Jeanette MacIntyre, founder and managing director, described the move as a "natural progression" for the company. She said, "Indeglas has significant expertise in the art of enabling architects and designers to put natural light at the heart of their spaces and we have created and supplied innovative interior glass solutions and bespoke systems which divides spaces within educational, healthcare, and local government premises whilst enhancing the well-being of their occupants.
"Indeglas is our way of reflecting our deep respect for the well-recognised and successful Danish design philosophy, 'Form Follows Function,' while allowing a distinct brand to come to the fore. I want Indeglas to be the name on everyone's lips in the construction industry when it comes to internal glass applications."
Having traded as Deko Scotland, the only supplier of the Deko product range in the country, the newly re-branded company will now distribute and install Deko products across the UK and Ireland.