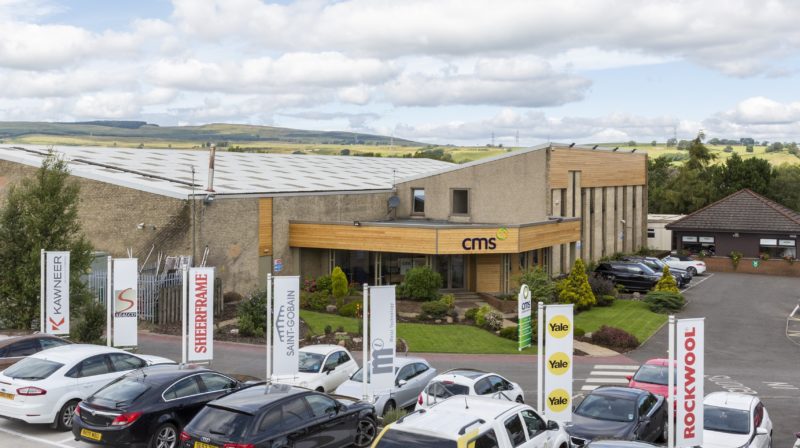 CUMBERNAULD-based windows, door and curtain walling specialist CMS Window Systems has won a prestigious Queen's Award for Enterprise.
The firm was honoured in the Sustainable Development category for its work in ensuring environmental, social and economic sustainable practices "underpin every aspect of the business".
CMS was founded in 2006 and has grown to become a £32 million turnover business with more than 250 employees. The company claims it is "unique" in the fenestration market in its approach to sustainability and its ethos of aiming to "close-the-loop" in everything it does.
Andy Kerr, managing director of CMS said, "Winning a Queen's Award for Enterprise is a tremendous honour, and I am delighted for all our staff and the management team who have worked so hard to make CMS the stand-out business it is today.
"We've consistently shown that sustainability is not a fad or a 'nice to have', but it can be fundamental to a successful business when approached with total commitment."
The award was confirmed just six months after CMS fought off competition from 27 other European countries to win the 'management' category for medium and large companies in the European Business Awards for the Environment (EBAE).