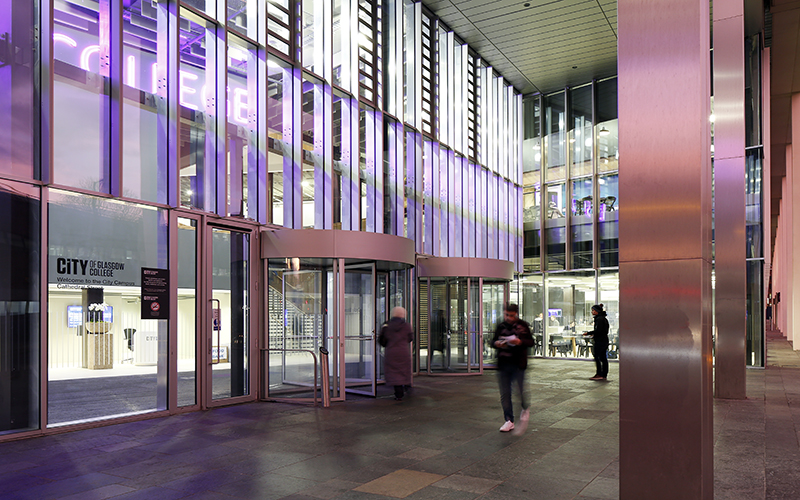 Kaz Spiewakowski, managing director of GEZE UK, discusses some recent projects in the education sector and the challenges involved when working on such buildings
A degree of learning is needed in designing a place of education. Understanding education's 'core subjects' – optimisation and safeguarding – is key to delivering customer needs. These issues are hot topics and currently underpin the educational framework for schools, further education colleges and universities in the UK.
Putting learners' needs first – academic or duty of care – must be at the heart of design and specification in order to create the best possible learning environments.
GEZE UK has worked with a variety of educational establishments and has seen requirements shift from functionality to elevation of learning spaces.
Natural ventilation comes high on the list – supported by programmes such as the Priority Schools Building Programme (PSBP). There's increasing evidence that reducing indoor air temperatures and introducing intuitive natural air flow significantly improves cognitive performance.
Providing a healthy environment is paramount – the occupancy density of a classroom is far greater than that of an average office with higher levels of carbon dioxide emitted. The balance provided by fresh air reduces these levels and provides better conditions for the developing lungs of children, who are more vulnerable to airborne pollutants.
Simply put, natural ventilation allows an indoor climate to be maintained by automatically opening and closing windows. Its intelligent thinking triggers this operation based on the current room and external temperatures.
A weather station device records outdoor temperature, brightness, condensation and wind speed and 'talks' to the control panel via wireless signals.
When it comes to entrances, safety and security are as vital to the mix as design aesthetic and basic functionality. Particularly within the competitive market place of Further and Higher Education; facilities are a selling point and estate, a shop window.
New and refurbished campuses must have a wow factor in order to attract a new wave of customers every academic year.
But the legal requirement of safeguarding must ensure that college/university buildings can balance appearance and footfall requirements with building security. Automated systems may also benefit from central access control to aid estate management.
City of Glasgow College applied just this approach in the redevelopment of its City Campus. It incorporated revolving doors into the impressive glass and stainless steel frontage of its entrances, each accompanied by an automatic swing door to assist those with mobility issues.
As the UK's largest 'super college', it needed to ensure all these essential criteria were met to the highest degree.
Safeguarding and optimisation were also key considerations in the design and development of Thorp Academy, in Ryton, Tyneside, which incorporated a STEM – Science, Technology, Engineering and Maths – building as part of a £14.5 million redevelopment.
The standalone development – one of five buildings on the campus, houses 11 science labs, 11 maths and two ICT rooms as well as two seminar rooms and a dining room to cater for the whole school. There are also new engineering and technology rooms, a construction area where building and related trades are taught, two food technology rooms and a textile room.
With such a practical learning environment, it was vital that the building benefited from optimum natural light and ventilation. This is why more than 100 GEZE's OL Line openers and operators were specified – to maximise functionality with a window arrangement that incorporates key safety features for use in schools.
The educational landscape is a complex one – requirements are vast and have to meet many needs. However, this demand has generated a new era of state-of-the-art educational developments which have put student needs at the very heart of design and specification.