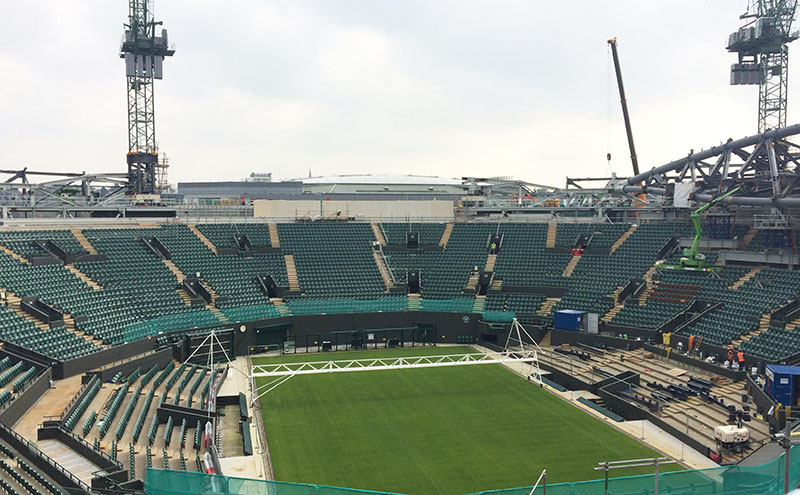 THOUSANDS of fans attending future Wimbledon tennis tournaments will be sheltered from the elements thanks to a new retractable roof for the renowned venue's famous Court No.1.
Like the one already on Centre Court, a roof that can open and close will mean no need for play to be interrupted in the event of rain.
EOS Facades, a specialist in light gauge steel construction, was chosen to design and manufacture a solution.
The firm designed two walls to envelop the entire circumference of the court. The inner wall was completed earlier this year, with the outer wall scheduled for construction following the 2017 Championships this summer.
EOS explained that the firm took a linear product and developed it to engineer an "entirely bespoke solution", whilst retaining the minimalist design.
A lightweight solution was applied to create an integral masking screen, which EOS claimed will maximise the audience's experience and also virtually eliminates any sign of industrial support infrastructure.
The firm said, "EOS utilised bespoke framing support that was introduced subtly and hidden behind the screens, continuing the seamless flow.
"With EOS supplying all ancillary parts and providing cold formed studs/tracks cut to length, a tight deadline was achieved.
"Site issues were non-existent due to the design being BIM modelled and being manufactured in factory controlled conditions with stringent quality checks."
The project has been entered into the 2017 Offsite Construction Awards in the category of Best Use of Steel.