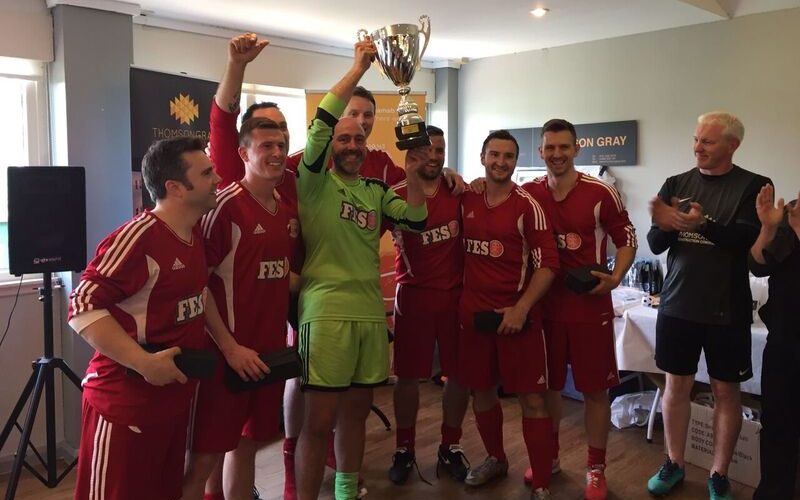 AN Edinburgh-based construction consultancy has raised more than £6000 for charity after hosting a five-a-side football tournament for businesses in central Scotland.
Thomson Gray Construction Consultants will donate the money to Seamab, a charity dedicated to children who have been affected by loss and trauma.
In total, 16 teams from a mixture of businesses took part in the event at Sighthill earlier this month. Funds raised from entry fees, pitch sponsorship, a raffle and an auction will be used to provide the children with new mountain bikes, outdoor activities and adventures, and short breaks away across the summer.
Winners of the tournament were FES Group, who edged out Clark Contracts in the final.
Stuart Gray, managing director at Thomson Gray said, "It was a good afternoon and we are grateful to all the companies who sponsored the event and entered teams. I am extremely proud of all the hard work and effort put in by the team at Thomson Gray. Thanks to their efforts we have managed to raise a great sum for Seamab."
Joanna McCreadie, Seamab's chief executive said, "We were thrilled when the team at Thomson Gray said they wanted to support Seamab by organising an event – many of our children have never been on a family holiday before, or enjoyed a summer packed full of fun and activities. The money raised through the tournament will help to create the happy memories that they deserve.
"We can't thank Thomson Gray enough for their generosity in hosting the event, not to mention the hard work and planning that went into co-ordinating the tournament. Our thanks must also go to all the participants, donors of prizes and auction lots, and pitch sponsors – there was real sense of shared purpose and genuine care for the children on the day."