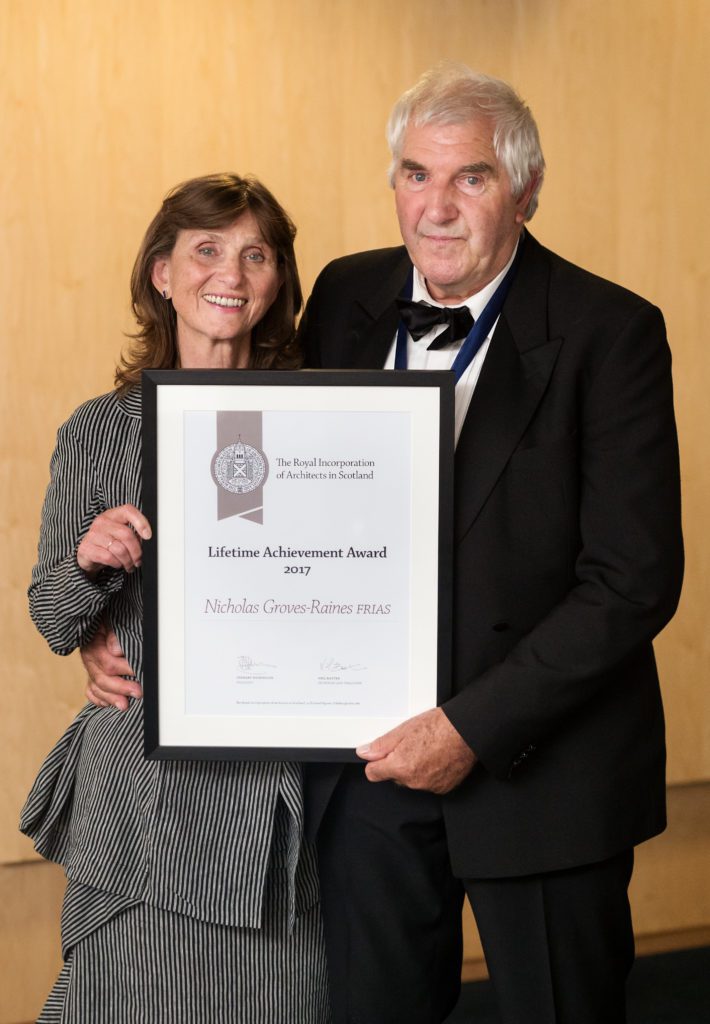 Architect Nicholas Groves-Raines was presented with a RIAS Lifetime Achievement Award at the annual RIAS Awards Dinner in Edinburgh recently.
The Lifetime Achievement Award of the Royal Incorporation of Architects (RIAS) is presented to those architects who have made an "outstanding contribution to architecture in Scotland".
RIAS president, Stewart Henderson, who presented the award, said, "This award recognises those whose life-long endeavour marks them out from their peers. This year's winner exemplifies a crucially important strand of architectural endeavour, too often undersung or overlooked.
"Nick Groves-Raines has spent a lifetime rescuing, restoring and ensuring a viable future for some of our finest historic buildings. His practice has undertaken numerous award-winning new-build and restoration projects – achieving excellence in all they do."
Nicholas Groves-Raines has over 40 years' experience in the industry across a wide range of conservation and development projects. He is RIAS Conservation Accredited at the advanced level and is managing director of Groves-Raines Architects, based in Lambs House, Leith.
Nicholas currently sits on the board of Queen's hall, Edinburgh and is a former Trustee of the National Trust of Scotland.