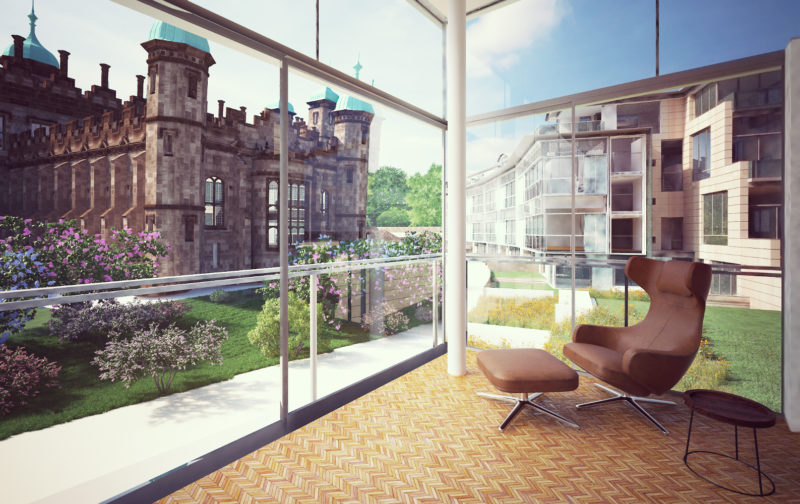 WORK is underway on a new "one-of-a-kind" development in Edinburgh's World Heritage Site.
A crescent of glass-fronted residences will be created in the grounds of Donaldson's.
The project is being delivered by CALA Homes, with the housebuilder saying it will "bring to life" the vision of architect Richard Murphy OBE, whose design for The Crescent is said to complement the restoration of the neighbouring A-listed Playfair building.
David McGrath, MD of CALA Homes (East) said, "It is rare enough to earn the chance to create new homes in a World Heritage Site – let alone to be working in a location as special as Edinburgh's renowned Donaldson's site. This promises to be a one-of-a-kind development and one that we are extremely proud and excited to be part of."
The Playfair building was home to Donaldson's School for the Deaf before the school move to a new campus in Linlithgow in 2008. The site, purchased by CALA Homes, was mothballed for a number of years, during which time plans to restore the building and transform the wider location were drawn up and approved.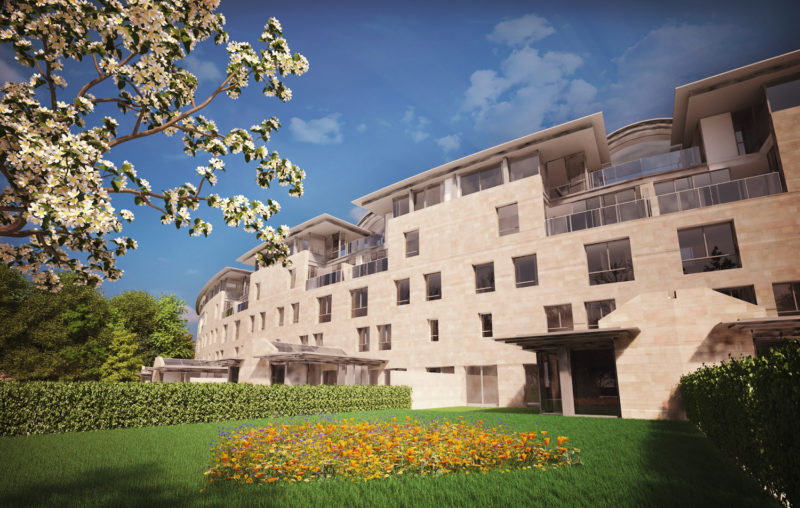 CALA teamed up with heritage restoration specialists City & Country, which took on the conversion of the 1851 William Playfair building into apartments.
Meanwhile, CALA developed plans to create The Crescent at Donaldson's, a collection of apartments to the north of the listed building. Work on this stage has now started, with the first stage of construction involving a "significant excavation" to create underground parking, part of the design intended to keep the site as free from cars as possible.
Later on, construction will start on the westernmost half of the crescent, to create a glass-fronted building.
Homes in The Crescent will include garden flats, duplexes and penthouses.
David McGrath added, "Everything about this project makes it so special. The architects have pulled a masterstroke in coming up with designs which are stylish and modern, yet also pay a respectful homage to the World Heritage site."