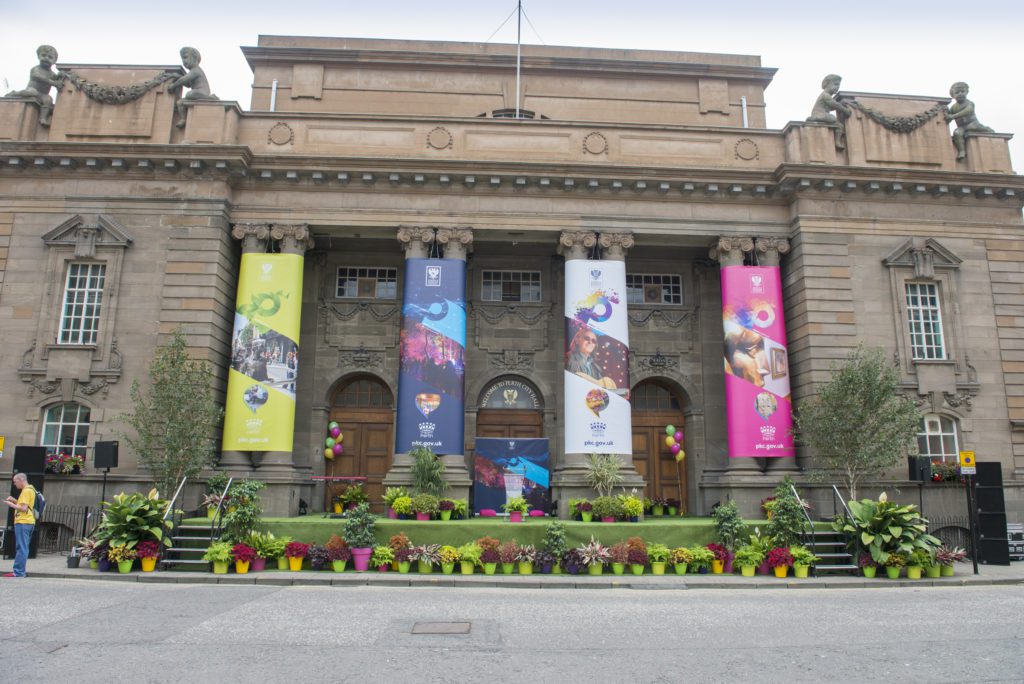 hub East Central Scotland has appointed BAM Construction for the redevelopment of Perth City Hall on behalf of Perth & Kinross Council.
The building, which was closed to the public in 2005, is to be converted into a "world-class visual arts visitor experience" and is particularly significant as Perth is bidding to become UK City of Culture 2021.
The restoration aims to attract visitors from across Scotland, the UK and beyond, which will stimulate the regional economy.
Originally built in 1914, the Grade B listed building is located on King Edward Street and was designed by Glasgow architect HE Clifford and Lunan. The building includes design features such as a 3-bay coupled Roman portico, arched decorative doorways and cornicing.
The restored building is to create a new 1,500m² flexible exhibition hall, along with wider plans to include a 150m² learning suite, a 250m² collections handling area and up to 275m² of space for commercial visitor facilities including a café and retail area.
Five architects have been shortlisted for the project following a design competition led by RIAS, including Austin-Smith: Lord, Hoskins Architects, LDN, Mecanoo and Richard Murphy Architects.
Bruce Dickson, regional director, BAM Construction, commented, "Having already been appointed on the refurbishment of Perth Museum and Art Gallery, we are absolutely delighted to be given the opportunity to work with hub East Central Scotland and Perth and Kinross Council on the City Hall. It's fair to say that, once completed, these two buildings will transform the city's arts and culture scene while at the same time retaining the links to the city's rich heritage."
Deputy chief executive of Perth & Kinross Council, Jim Valentine, said, "We're delighted to be working with BAM on this prestigious project. Having an experienced and knowledgeable contractor on board will help the transformation of Perth City Hall run smoothly over the coming years. This is an exciting stage in the project as we look to finalise the architectural firm which will develop the final designs and the concept of a new cultural attraction really starts to take shape.
"Along with the refurbishments of Perth Theatre and Perth Museum and Art Gallery, City Hall will help to build the foundations for people to use the city centre in new ways, making new connections and inspiring and stimulating new business."
Gary Bushnell, chief executive of procurement partner hub East Central Scotland, added, "We are working closely with BAM and look forward to managing the project to successful completion, creating a unique new home for the museum and gallery."