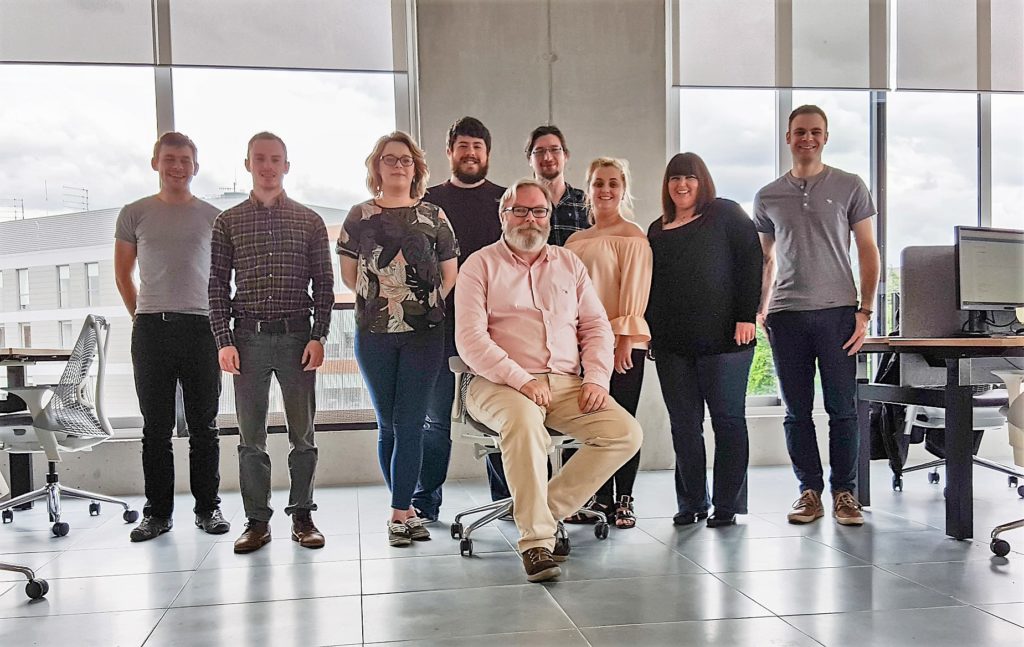 Clyde Gateway's The Albus has a new occupant in award-winning Glasgow software development company School Cloud Systems.
The educational company, which was founded in 2006 by 16-year old friends Robbie Beattie and Marcus Fields, provides online software for over 2,000 schools worldwide to help them manage the booking of rooms and resources, as well as arrange parents' evenings.
The company's team of ten has occupied 2,070 sq. ft. on the top floor of The Albus, which is located in Bridgton in Glasgow's East End. Other occupants of The Albus include Cloud Cover IT, publisher Peebles Media and digital creative agency MadeBrave.
Marcus Fields, director of School Cloud Systems commented, "As a growing company, we were looking for larger offices which we could call home. We were based in the West End of Glasgow but were attracted to The Albus because of the modern 'tech start-up' vibe of the building, which was exactly what we were looking for and is very difficult to find in Glasgow. The abundance of light creates an excellent working environment, ensuring we can attract talent to join us in our mission of delivering high quality solutions to schools across the world."
Ian Manson, chief executive of Clyde Gateway, added, "Yet another tenant for The Albus is great news for the continued regeneration of the Bridgeton area. The Albus has been a success for many reasons – it's a striking building that offers really attractive office space, it is right next to Bridgeton train station which puts the city centre within a few minutes reach, it provides the very latest digital technology and superfast broadband, and benefits from highly competitive rental levels. All these factors combine to make business space in Clyde Gateway a very compelling option."