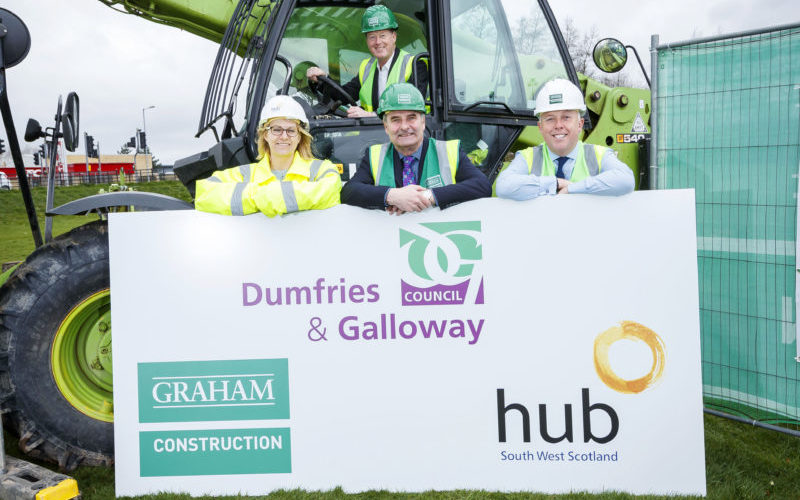 CONSTRUCTION industry suppliers in Dumfries and Galloway have been invited to a showcase event to learn about new opportunities and show major contractors what they're capable of.
The event, hosted by hub South West, will be held on June 13 at Easterbrook Hall in Dumfries.
hub South West has committed to securing at least 65% of major infrastructure contracts for local businesses. CEO, Michael McBrearty, explained, "We firmly believe that local projects ought to mean local suppliers, local jobs, and money coming back into the local economy. hub South West was set up to maximise the return the community gets from large scale construction projects. That's why we're setting up more and more of the Supplier Showcases; so that the SMEs of Dumfries and Galloway have the chance to show the world what they're capable of."
hub South West currently has four live sites in the area, including Dalbeattie High School and two projects involved in the Dumfries Learning Town, with a third set to go live in the next few weeks.
The Supplier Showcase is eager for local contractors to attend, either through exhibiting stands alongside the Tier 1 contractors, such as Grahams and Morrisons.
Those interested in attending can visit the hub South West website.