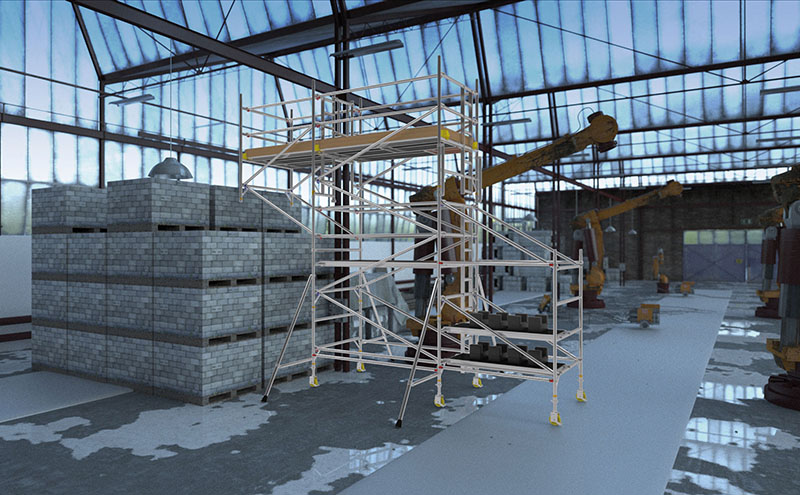 BoSS has unveiled two new configured access solutions which the firm claims have been designed to make working at height and over obstacles easier and safer.
Manufactured using high-grade construction aluminium, the BoSS End-Linked Tower is said to be "ideal" when working across buildings and large machinery.
The product can provide a large continuous working area by joining two BoSS access towers with the use of a new Step-Through Ladder Frame. With a 3.2m fixed deck, BoSS said the uninterrupted area provides a "bigger working platform with minimum components".
The BoSS Extended-End Cantilever frame system, meanwhile, is said to be perfect for for overcoming obstacles like porches, garages or stairways. The system can be used to convert a double width access tower, providing an additional platform area of up to 1.8m.
Sophie Ellam, product manager for BoSS explained, "The Boss End-Linked Tower and Extended-End Cantilever have been designed with ease of use in mind. We identified that some job sites have restricted access and a usual access tower isn't enough to ensure a safe working environment. Each product is a convenient solution as both use existing access towers that are then configured, meaning the system can save time and is more convenient.
"Our Do More With BoSS philosophy ensures that our products are as efficient as possible while meeting more tailored requirements. By being able to make modifications to the standard towers that are already in a fleet it means more complex structures can be achieved as and when required."