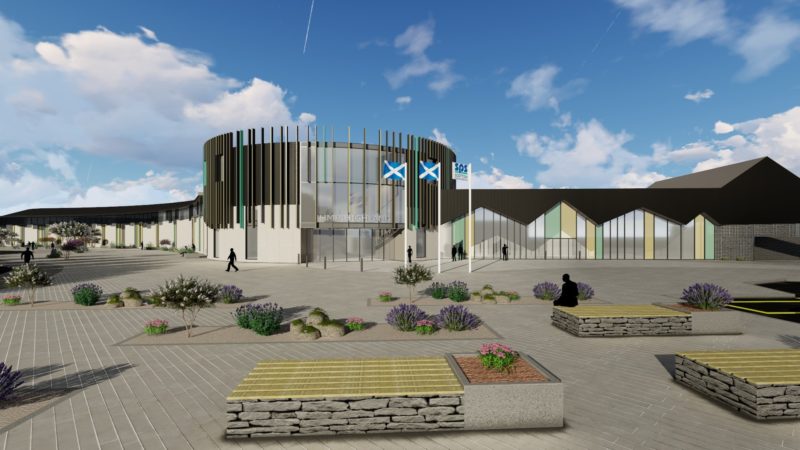 A Planning Permission in Principle (PPP) application has been lodged for the first new prison to be built in the Scottish Highlands for more than a century.
Colliers International, working on behalf of the Scottish Prison Service, said the proposed new HMP Highland will replace the 112-year-old HMP Inverness Prison.
The commercial property firm's planning team has lodged the PPP for the new facility on land to the south of Inverness Retail and Business Park. Colliers said that because the proposal represents a "technical departure from the Development Plan", the firm's work has involved significant pre-application discussions with The Highland Council in addition to the statutory pre-application public consultation.
Meabhann Crowe, senior planner at Colliers International explained, "Identifying a suitable site for a new prison facility is a rare task. Finding a suitable location was not as straightforward as with many other buildings. However, the Highlands, Islands and Moray areas need a modern, fit-for-purpose prison facility and we have found an excellent location for the impressive designs, which the Scottish Prison Service has commissioned.
"The new HMP Highland is proposed on a site which we believe to be wholly suitable to this development. It benefits from good accessibility and existing landscaping on the site will assist in creating a setting for the building. The response to the public consultation we carried out was overwhelmingly positive with a complete 100% of respondents in support of the Prison Service's aim to create a modern, fit for purpose facility."
Colliers International has worked on the project alongside the Scottish Prison Service and a specialist consulting team, including BakerHicks, ITP Energised, Fairhurst Engineers, TGP Landscape Architects, AOC Archaeology and ERM Consulting.
The application is expected to be determined later this year.