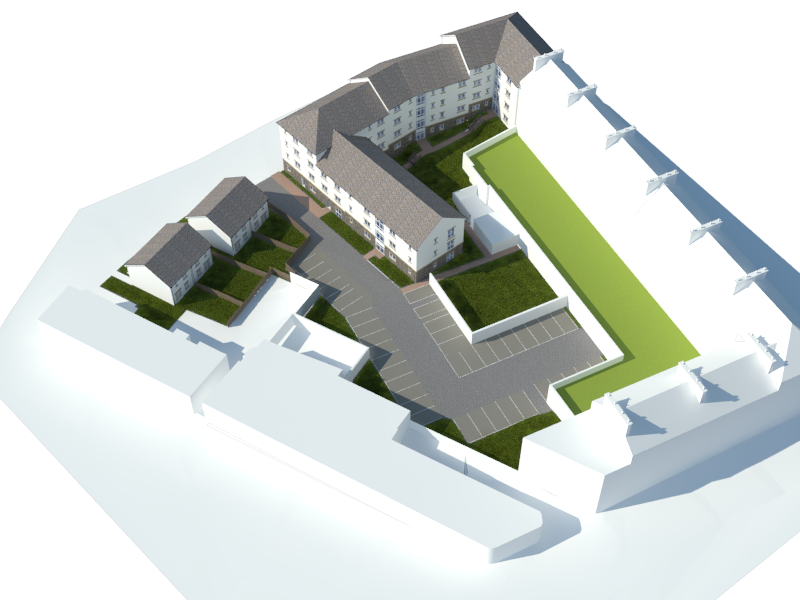 Ogilvie Construction has been awarded the contract to build 40 new homes in Dundee.
The £4 million contract for Hillcrest Housing Association will create new social housing for Dundee on vacant land opposite the city's Eliza Street and is to comprise of 36 flats and 4 semi-detached homes.
All homes will be built to be fuel-efficient and use sustainable construction methods that adhere to the Greener Homes Innovation Scheme standard. Work is due to start in July with a completion date of summer 2018.
Donald MacDonald, managing director, Ogilvie Construction, commented, "We are delighted to have been chosen to build the new homes and will be working closely with Hillcrest Housing Association to deliver high quality homes for their future tenants. Throughout the project our team will engage with the local community to consider their needs and ensure the minimum disruption in the immediate area."
David Zwirlein, director of development and new business, Hillcrest Group, added, "Working with Ogilvie Construction to deliver 40 new homes in Dundee continues our commitment to providing much needed affordable housing in the city. Providing energy efficient homes is always a priority for us to help reduce the cost for tenants once they have moved in. We're looking forward to getting started on the site and watching the project come together."