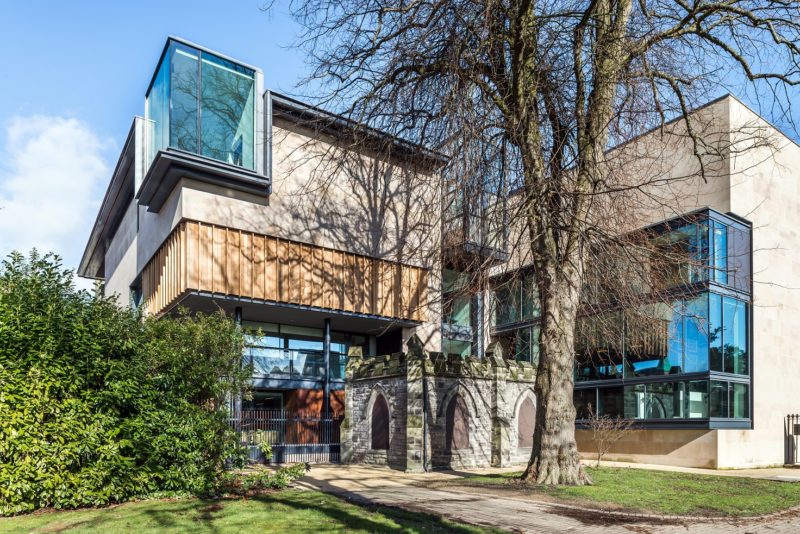 THE first public visitors to the BAM Construction-built Dunfermline Carnegie Library & Galleries (DCL&G) have witnessed what has been tipped to become a major cultural asset for Fife.
The ten-year project has seen the new museum joining two B-listed buildings – the existing Carnegie library and a former bank branch – and features a modern extension overlooking the grounds of Dunfermline Abbey.
The facility has a two-floor museum, three exhibition galleries, a café, a shop, new children's library and the Reading Room containing archives space.
Construction work finished late last year. Since then, Fife Cultural Trust staff, who manage and operate the facility on behalf of Fife Council, have moved thousands of books, museum objects, precious archives and artworks into the building.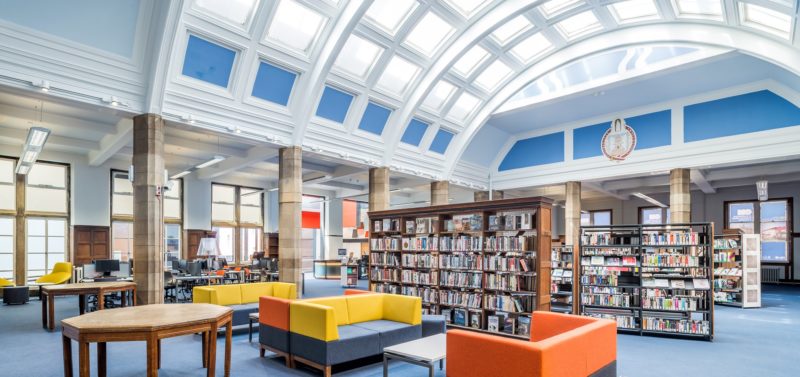 Heather Stuart, chief executive of Fife Cultural Trust said, "This building and all that will happen within it from here on will play a key role in the regeneration of Dunfermline through culture and heritage. This is a community project in spirit and a great deal of blood, sweat and tears from so many people have gone into bringing it to life.
"Thanks to the dedication and commitment shown by the project team, staff and over 450 volunteers, we have created a vibrant visitor attraction that will be enjoyed for many generations to come. It's a state of the art facility and a fitting celebration of the past, present and future of Dunfermline. We are immensely proud of what we have all created together."
Bruce Dickson, regional director at BAM Construction added, "While the term can be overused these days, it is difficult not to look at this as an iconic building for Dunfermline that will attract people not only because of what's on display inside, but because of the building itself.
"Everyone involved in the project should be applauded. Our clients for their vision in embarking on such an ambitious scheme as far back as 2007, the designers for working with us to make that vision possible and the BAM site team who have not had the easiest job of turning all those visions into reality.
"The combination of refurbishment of listed buildings, very modern glazed new build extensions, significantly restricted access and working space and multiple interfaces made this a very difficult and challenging project."
Steve Grimmond, Fife Council's chief executive said, "This impressive new facility in the heart of Dunfermline's Heritage Quarter is set to be a real cultural asset for Fife. It's been an ambitious and demanding project for those involved but seeing the finished product and the reaction from visitors highlights just how significant this building will be for the town centre. Investing funding in the venture, alongside Heritage Lottery Fund and Carnegie Dunfermline Trust, means that Dunfermline now has a museum fitting to its royal story."