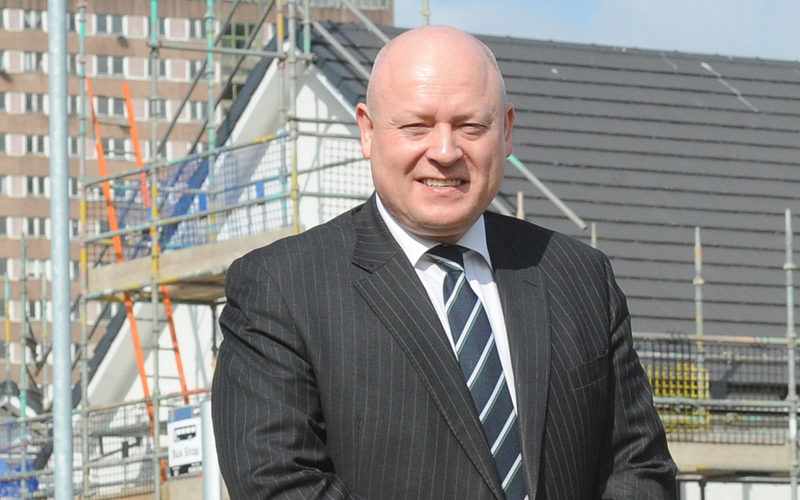 New housing experienced "strong growth" in March according to the new UK construction output report from the Office of National Statistics (ONS).
The latest figures show a 3.8% month-on-month increase in new housing and a month-on-year increase of 5.4%.
The figures also showed that the construction sector grew 3 month on 3 month for the fifth consecutive period, with a 0.2% rise in the first quarter of 2017. However, despite this quarterly growth, there was a decrease in construction output month-on-month for the third consecutive period, falling by 0.7% in March.
Allan Callaghan, Managing Director of Cruden Building & Renewals, commenting on the results, praised the housebuilding sector and called on firms to forge ahead to ensure similar results in the future. He said, "These positive figures come at a time where the sector is traditionally at its most productive, with the longer, drier days supporting increased work on the ground.
"Housebuilding has definitely been the jewel in the crown for construction output during the first quarter and with continuing demand for modern and affordable housing across the country, I would expect this trend to continue in the coming months.
"The Scottish construction sector has faced many challenges but those operating in the industry have the drive, desire and talent to face them head on. Now is the time for the housebuilding sector to make hay while the sun shines, driving future construction growth and ensuring we see positive statistics in the coming months."
Recently appointed regional managing director of housing provider Lovell in Scotland, Stephen Profili, added, "2016 was a good year for the housebuilding sector in Scotland with public and private sector output both up year-on-year, as was repair and maintenance activity in the housing sector. For its part, Lovell built 277 open market and affordable homes in Scotland last year. These new figures for March 2017 show promising performance for the industry during the first quarter of 2017 – and the housing sector in particular is continuing to perform strongly, demonstrating an on-going recovery from the 2008 recession.
"Lovell is gearing up for a busy year with a strong pipeline of projects across central Scotland approaching completion and ready to launch for sale in the coming months and a number of others entering the construction phase. Working with a range of local partners, we expect to deliver approximately 450 units of new housing during 2017 including around 400 affordable homes, making an important contribution to the Scottish Government's target to build 50,000 new affordable homes by 2021."