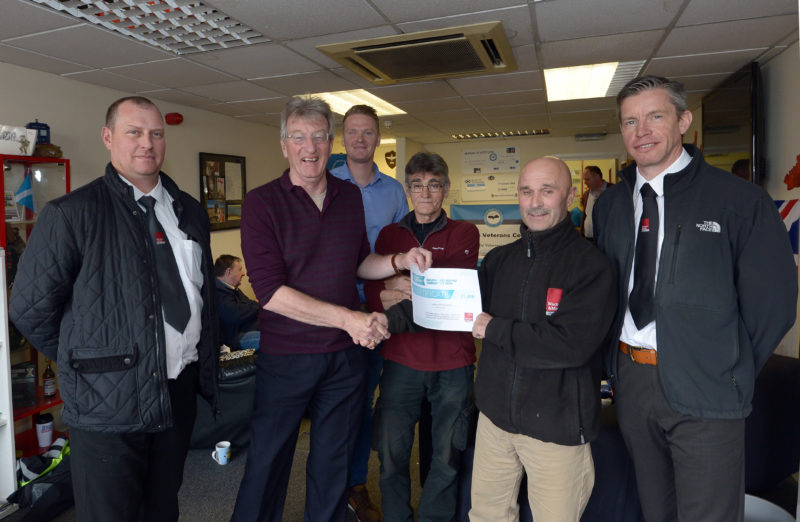 LOTHIAN Veterans' Centre has received a £1,000 donation from Mactaggart & Mickel Homes' Building Communities Fund.
The centre helps veterans transition back into the local community and civilian life via advice and support, training and social activities. The cash will allow the centre to develop support services it offers to veterans and their families, helping them with housing, employment and training courses.
The Building Communities Fund was created to help organisations and projects which enhance the lives of people within their local communities. The fund is open to applications from charities, community groups, sports teams and schools within a five mile radius of any live Mactaggart & Mickel Homes development.
Joanne Casey, director at Mactaggart & Mickel Homes said, "We have been involved in a number of housing projects for veterans and have seen first-hand the difference organisations like this can make, and it is a privilege for us to be able to provide our support."
Steven Williams from Lothian Veterans Centre added, "This funding from Mactaggart & Mickel Homes will help us to continue providing free training courses to local veterans, improving their employability skills and job prospects. The 'drop in' service is an important part of our work as we are able to provide information and advice, without an appointment, to ensure veterans have an effective transition back into the local community and civilian life."