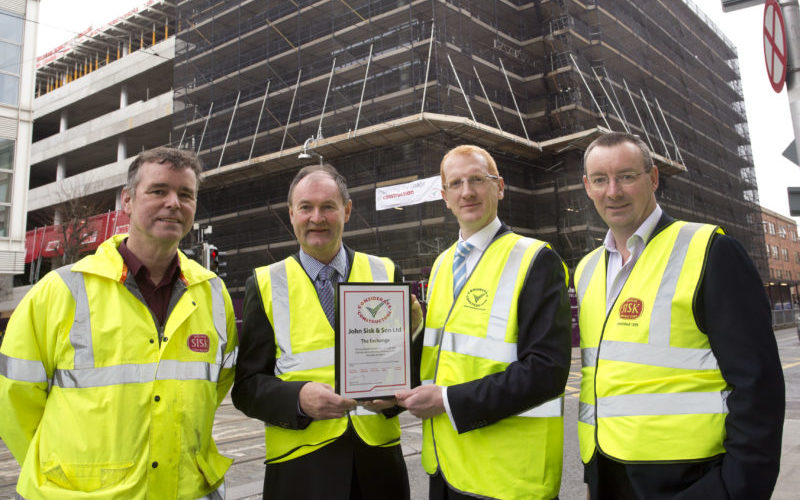 THE Considerate Constructors Scheme (CCS) has launched its first registered site in Ireland.
John Sisk & Son has become the first contractor to register projects in Ireland. The first registered site in the country is located at The Exchange, which forms part of the International Financial Services Centre in Dublin's financial district. The project involves construction of a six-storey office block with a basement car park and two street level retail units.
CCS said the Scheme has received "increasing interest" from contractors with sites in Ireland asking to register construction activity. CCC chief executive Edward Hardy said, "The opportunity for contractors to now register sites in Ireland is a huge step forward for the Considerate Constructors Scheme. With over 18,000 monitoring visits to UK-based sites, companies, and suppliers every year, the Scheme is highly regarded across the construction industry as a central part of instigating positive long-lasting change, for the benefit of the workforce, local communities and the environment.
"We are delighted to now be able to provide monitoring and support services to Irish-based construction sites to help raise their standards beyond statutory requirements – pushing the bar of considerate construction to a new level in Ireland."
Brian Handcock, head of sustainability at Sisk added, "We are proud to have worked with the Considerate Constructors Scheme to deliver the first project registered in Ireland. Indeed, Sisk was one of the early supporters of the Scheme, and has attained the highest standards possible on its projects on numerous occasions."