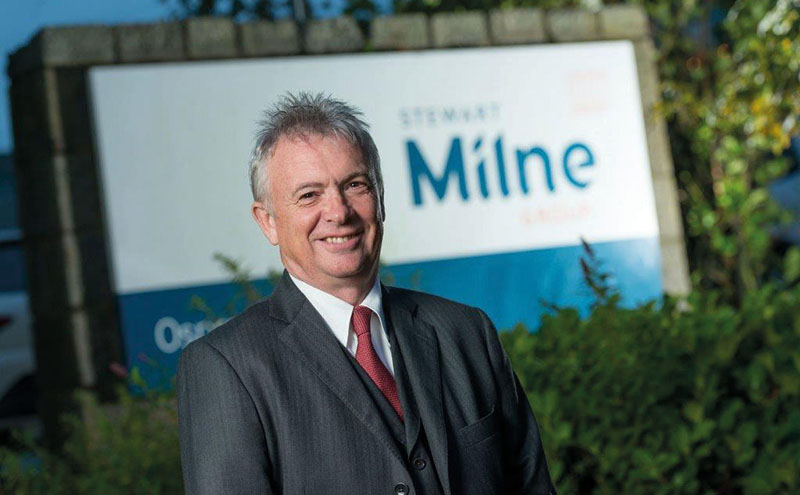 Glenn Allison, chief executive at Stewart Milne Group, tells Project Scotland that the business remains confident in Aberdeen's prospects despite challenges in the housing sector caused by the downturn in the oil and gas sector in the north east
HOUSING, like most sectors of the economy in north east Scotland, has felt the impact of the downturn in oil and gas but there are signs that confidence is returning to the market.
As a housebuilder with its roots in this region we know the highs and lows of the offshore industry and the wider impact these have. Our experience over four decades shows that the market adjusts and confidence returns.
The historic undersupply of new homes in the region means that there is underlying market demand.
There are encouraging signs of the beginning of a recovery and the expectation is this will lead to more confidence within the sector, create employment and, through the year, build employee confidence and subsequently consumer confidence.
There are early indications of people moving out of rental properties and into ownership. There has never been a better time to buy following the market adjustment of the past two years, the continued low cost of borrowing and the competitively priced mortgage products that are available.
Interest from first time buyers is increasing and the number of consumers considering moving home in 2017 is higher than in 2016.
We can expect a pick up in activity as the year progresses, as this early interest translates into reservations and completions.
We timed the release of the first homes at Regency Place within the new community of Countesswells to be ahead of the recovery curve and have seen strong interest from buyers. We have brought new phases of homes to market at Alford and Cove and will be opening new show homes at Crathes and Kingswells in response to growing interest from customers.
We are confident in the prospects for Aberdeen and will continue to invest in the new homes market in this region.
However, we continue to rebalance our portfolio and, as announced in our annual accounts for 2016/17, we have taken the strategic decision to accelerate our growth in central Scotland and north west England through increased investment.
Our trading reflects strong underlying performance which allows us to react to different market conditions in each of our geographical areas. Increasing the number of active developments in central Scotland and north west England, where the demand for new homes and the market are strongest, will ensure the delivery of our strategy and set the foundations for strong future growth.
We've recently invested in ten new developments in these areas and the robust sales performance that we have experienced in recent months has more than justified that investment.
Our established homes businesses in central Scotland and north west England are now very well-placed to take full advantage of the demand for new-build homes in these markets.